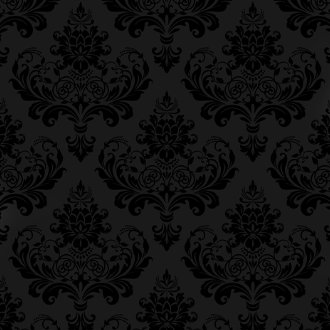 CHristie Stratos's Novels
The Dark
Victoriana
Collection is a
5-star series.
Learn More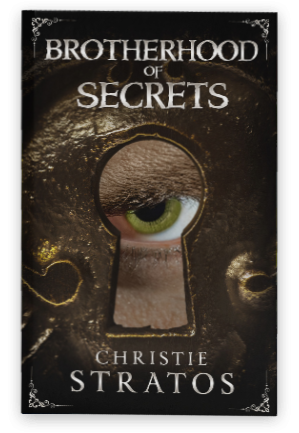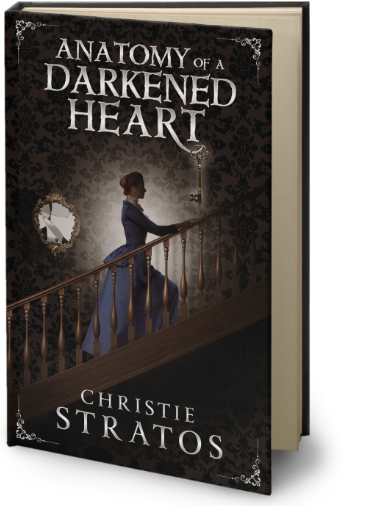 Award-winning historical suspense &historical fantasy Author
Christie
Stratos
Learn More
Meet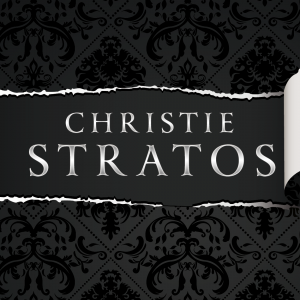 TO THE CREATIVE WORLD OF CHRISTIE STRATOS
Welcome
Victorian-era maven. Award-winning author of historical suspense and historical fantasy novels, short stories, poetry, and microfiction. Videocast host. Professional editor. Coffee and chocolate czarina.

Writing Updates | Victorian Finds | Ambience of the Month | Forgotten Old Movies
Join my newsletter!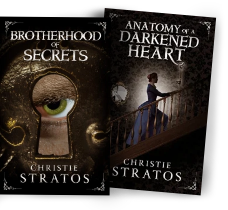 SERVICES
Professional Editing
Looking for a high-quality, detail-oriented proofreader, copyeditor, or developmental editor? Christie Stratos holds a degree in English Literature and offers 7+ years of professional editing expertise.

THE DARK VICTORIANA COLLECTION
5-Star Series
"Psychologically compelling and full of depth, intelligent, beautifully written, literary but easily accessible, Anatomy of a Darkened Heart may well begin a new era of dark Victorian-era fiction."
– Jason Greensides, author of The Distant Sound of Violence
FEATURED BOOK
Dark Victoriana Collection
*When you add this book to your cart, don't forget to add your free gift too!* The only way to survive the Whitestone family is to escape them. This paperback book comes gift wrapped in Dark Victoriana-themed paper, signed, with a special note for you! Prefer to buy the novel on ebook? It's available in the following places for $2.99: Amazon   Smashwords Barnes & Noble Kobo   iBook/iTunes
$9.99
BLOG UPDATE
Here's the latest
I get up early to write every morning, and lately I've been going every weekday morning to David Payne's Twitch livestream for his writing sprints. I like writing on my own, but there's something very nice about having a community in the background too. So I've chatted with David quite a bit over the past […]

Stratos is able to build mystery and tension to a combustible and satisfying conclusion.

Christie Stratos' writing is seasoned and refined, and she kept making me gasp with surprise, which isn't easy to do.

You will love it and…you will not be disappointed.

The prose is clear and concise and precisely measured: each word choice and sentence structure is well thought-out. The themes are interesting and executed through effective drama.

Christie Stratos' writing is fantastic, it pokes and prods the psychological buttons of the reader to illicit the emotions felt by the characters.

The attention to detail in this book must be highlighted. Textures, symbolism, and words. Every word is placed where it has to be placed and sometimes a sentence can make you shiver or gasp.

Christie Stratos' purely impeccable writing and just outright brilliant use of POV and tense makes all the difference in keeping you strapped in for one awesome roller coaster ride.