Podcast host
Award-winning author
Professional editor
Christie Stratos is an award-winning writer who holds a degree in English Literature. She is the author of the psychological suspense novels Anatomy of a Darkened Heart and Brotherhood of Secrets, the first two books in the Dark Victoriana Collection. Also a poet and short story writer, Christie has been published in anthologies, literary journals, and magazines. Christie has been featured on the radio, in magazines, and on podcasts, and she has given presentations for writing organizations and at writing conferences.
She owns her own editing company, Proof Positive, where she works one-on-one with authors as well as with small presses as a freelance editor, and she has enjoyed working with a rising press as an acquisitions editor.
Christie currently co-hosts the once-a-week (Tuesdays at 8 p.m. ET) interactive videocast Lurking for Legends with award-winning epic fantasy author Richard H. Stephens. She was the original host of the well-received podcast Writers Showcase, rated #1 videocast of 2019-2020 on the Authors on the Air Global Radio Network. She now broadcasts the last Friday of every other month. She has interviewed New York Times bestsellers, publishers, and major award-winning authors, including America's favorite inspirational storyteller Karen Kingsbury, #1 New York Times bestselling author Peter Straub, Hugo Award winner Robert J. Sawyer, BBC correspondent Humphrey Hawksley, and Mary Higgins Clark Award winner Hank Phillippi Ryan.


Her descriptions are perfectly refined to give the reader exactly the amount of detail you need.

Christie Stratos' writing is fantastic, it pokes and prods the psychological buttons of the reader to illicit the emotions felt by the characters.

Every word is placed where it has to be placed and sometimes a sentence can make you shiver or gasp.

Christie Stratos has perfectly captured a snapshot of Victorian society and its working.

The author delivers turns and darkness at every step, keeping you in a constant struggle with each one of the remarkable characters in this exciting and dark world.
A Little More
Affiliations, achievements, and appearances
BLOG UPDATE
Here's the latest
I am thrilled to tell you that Anatomy of a Darkened Heart has received five stars from Readers' Favorite! Here are a couple of excerpts: "This novel ticked so many boxes for me—from the convoluted nature of the mother to the battles Abigail faces within herself. Anatomy of a Darkened Heart by Christie Stratos is […]
Contact my publicist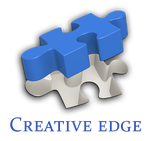 Currently represented by Mickey Mikkelson of Creative Edge Publicity.
http://www.creative-edge.services
Email: mickey.creativeedge@gmail.com
Phone: +1 403-464-6925

The attention to detail in this book must be highlighted. Textures, symbolism, and words. Every word is placed where it has to be placed and sometimes a sentence can make you shiver or gasp.

Christie Stratos' purely impeccable writing and just outright brilliant use of POV and tense makes all the difference in keeping you strapped in for one awesome roller coaster ride.
$

0.99
"Don't let the doctor think you're ill."
This Dark Victoriana Collection short story is based on true events in the real life of Dr. C. L. Blood.
Buy an ePub of this historical suspense short story here for $0.99, or buy it on Amazon for just $0.99 on Kindle or free if you have Kindle Unlimited.
*#1 New Release on Amazon*
*Top 30 Amazon bestsellers list*
$

0.99
The quietest evils are the most horrifying.
*Top 100 Amazon bestsellers list.*
$

9.99
How far would you go to be part of a family?
This paperback book comes gift wrapped in Dark Victoriana-themed paper with a key charm, signed, with a special note for you!
Prefer to buy the novel on ebook? It's available in the following places for $2.99: