My Exclusive-Access Community is on Patreon!
Want to read my books and short stories before anyone else? How about exclusive deleted scenes for your eyes only, early access ARCs, exclusive behind-the-scenes information, exclusive writing updates, and early access cover reveals?

the Dark Victoriana Collection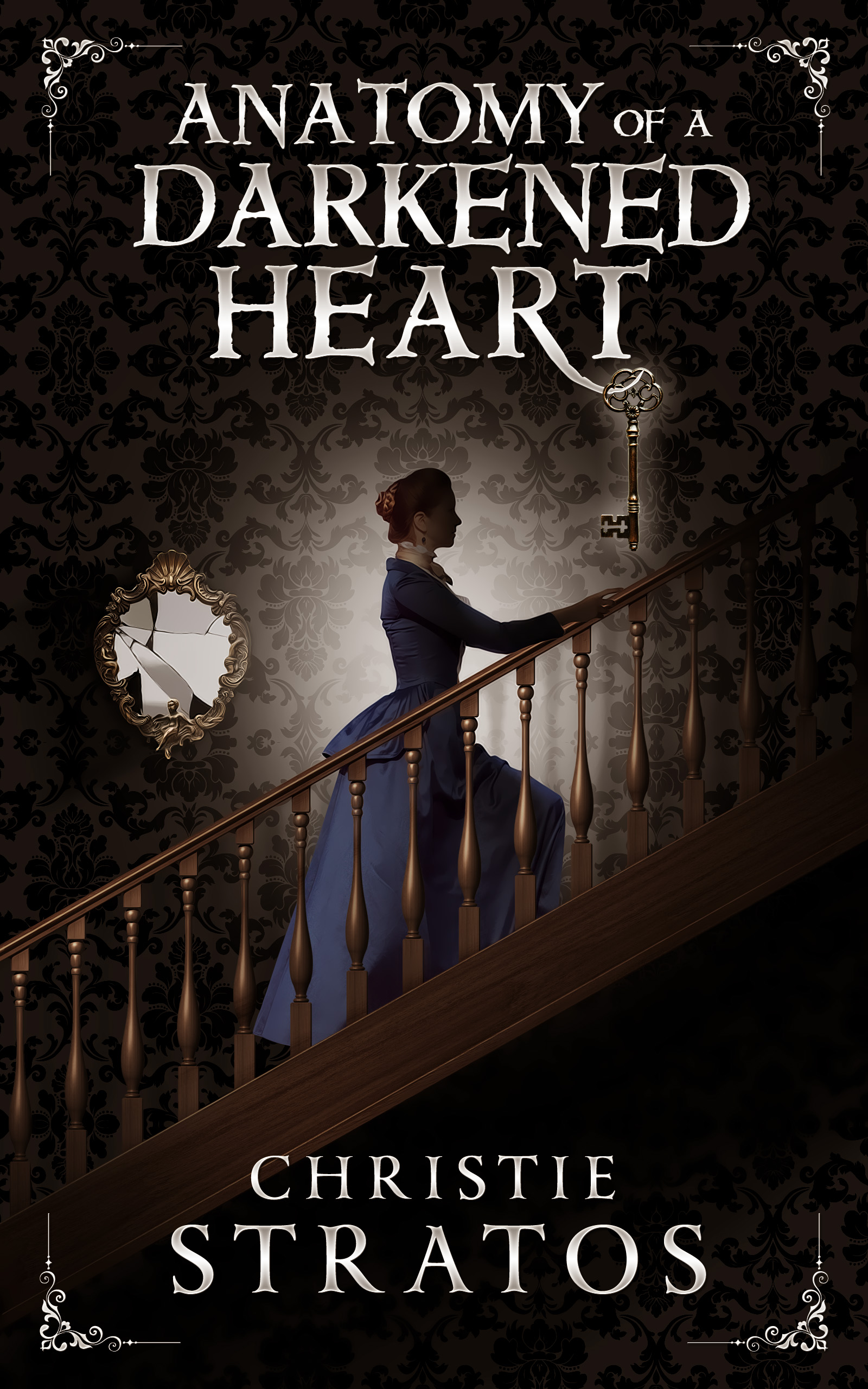 The only way to survive the Whitestone family is to escape them.
Abigail Whitestone is the eldest of the three Whitestone children—and the most tormented. The room darkens and time seems to stop when she is born, but is it really her fault? Is she as evil as Mother insists, or does it forebode a life of abuse and cruelty?
With only one positive influence in her life—that of her nanny—Abigail tries her best to stay out of Mother's way. But Mother always seems to be present when there's a chance to hurt. And Father is no use at all.
If she could just keep the attentions of the wealthy and handsome Conrad Scott until he proposes, he could be her lifeline.
But after a violent accident and a disturbing series of events that permanently warp Abigail's mental state, she finds herself drawn to stay in the very home of her abuse, and she'll do anything to force her siblings to stay too—anything.
ANATOMY OF A DARKENED HEART is the first psychological suspense novel in the dark and twisted, fast-paced Dark Victoriana Collection.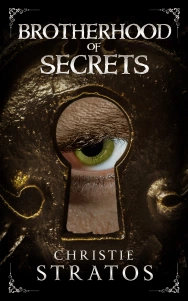 How far would you go to be part of a family?
"Brothers in the art of keeping secrets." This is the mantra Mr. Locke's carefully chosen five employees must repeat together every day before starting work.
If you won't tell them your name for Locke and Keye's ledger, they'll find out. They have their ways–and many of them. Yes, these talented locksmiths can make a new lock and key set for you. They can even make a special padlock for a diary you never want to share with anyone. But just remember: when they make the lock, they keep a key–and it's only a matter of time until they use it.
Day by day, each of these young, single, alone-in-the-world workers is being molded into the family they crave. A family in which each member has his use toward an end he doesn't even know exists.
How do the brotherhood and the town's secrets interlock? Only Mr. Locke holds the key.
Unlock the second book in the Dark Victoriana Collection with Brotherhood of Secrets.
As a standalone novel, Brotherhood of Secrets's distinct characters and tense atmosphere create a dark Victorian experience that will stay with you after you turn the final page. As the book immediately following Anatomy of a Darkened Heart, Brotherhood of Secretsleads the Dark Victoriana Collection in a whole new psychological direction while expanding familiar characters and scenes to continue the Whitestone legacy.
SHORT STORIES
Available Now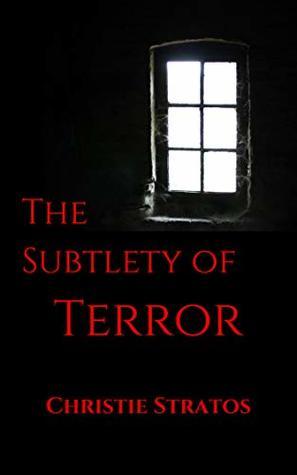 "In the footsteps of Charlotte Perkins Gilman."
*Top 100 Amazon bestsellers list*
At 1,950 words, this horror short story is a 10-minute read or less.
It's the quietest evils that are the most horrifying—their persistence, constant presence, and unyielding terror. Real horror flourishes in its perpetual infliction of fear.
"Fantastic short read that robs you of the very breath you need to keep reading until the conclusion comes, swiftly and mercilessly. Great piece of fiction." – Amazon review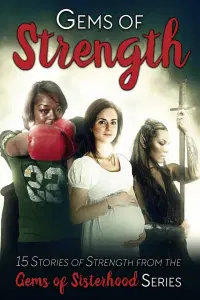 My short story is "Focal Point", contemporary fiction that takes you on the journey of a woman who is the victim of a slashing in New York. Sometimes strength surfaces through the most painful of circumstances.
*
Anthology blurb: The weaker sex? There's no such thing! Enter Anna, who fights against evil for what she knows is right. Enter Chessie, who must battle prejudice and overcome the torment she holds inside. Read Delia's story, a struggle against domestic violence. Follow the tale of Apple as she struggles with her demons. And be inside the story with nameless women who must deal with the loss of a child, the inner struggle of uncertain sexuality, the escape from domestic violence, the healing of assault, and the finding of love.
These characters embody the strength of women, strip away the illusion of weakness, and bring hope of things to come. The authors of The Sisterhood bring you these poignant short stories and demonstrate there is nothing weak about women!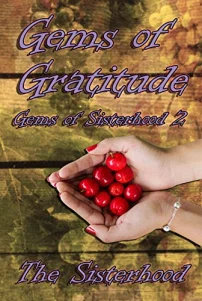 My short story is "Intent", the tale of an Amazonian tribe's struggle both with itself and to find its place in the rest of its immediate world.
*
Anthology blurb: From the Gems of Strength authors comes the second book in the Gems of Sisterhood series! The theme of this book is, of course, gratitude! Meet Detective Cara Solino, a young woman following in her father's footsteps. Can she solve the case he was unable to?
Find out how Chloe's mother discovers a way to keep her daughter's dream alive under the worst possible circumstances! Read about young Lady Iona, a child of the Elven Forest, as she struggles to give her daughter a fighting chance in a harsh world.
Cheer on Sharliss as she finally takes control of her own life, and becomes a better person. Meet Julie, who gathers information on history, and Jody, an elderly dog whose time to cross The Rainbow Bridge is near. These stories and more are within these pages, just waiting for YOU!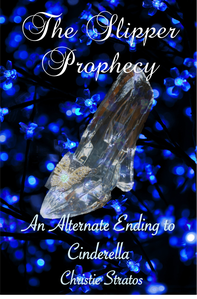 FREE
This very short story is an alternate ending to Cinderella.
*
An important letter to you, citizens, about the Slipper Prophecy and Cinderella.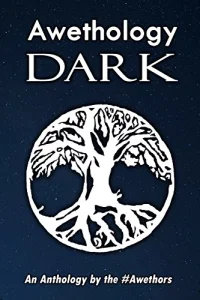 FREE
My short story is "Self-Portrait", a piece of symbolic experimentalism that is easy to digest and vivid. At 720 words, this is a quick read that will introduce you to a more literary yet accessible style.
*
Anthology blurb: Because one voice in your head isn't enough, here are so many more, as the Awethors chime together with our vast collection of stories and poetry to make you laugh, make you cry and make you feel alive. We are the Awethors and these are our words to you.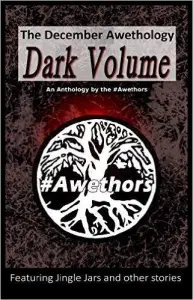 FREE
My short story is "Piece and Quiet", my first horror short story. Centered around Christmas, it's short and sweet at under 500 words.
*
Anthology blurb: The December Awethology: Dark Volume is a mixture of stories written by Awethors. Each and every story is unique, some chilling, others a surprise all relating to the month of December
Because one voice in your head isn't enough, here are so many more, as the Awethors chime together with another collection, this time of December-themed stories and poetry to make you laugh, make you cry, and make you feel alive. We are the Awethors and these are our words to you.
Wattpad   Amazon   Smashwords   Barnes and Noble   Kobo   iBooks/iTunes
In Magazines and Journals
ESSAYS
Reflections of Patriarchy: A Fashion Perspective of Women's Religious Positions Through the Years – winner of Lebanon Valley College's Social Sciences Writing Award