On February 27 in 1869, The Pilot, an Irish-American newspaper, printed a disturbing letter from a Catholic priest that led me to do a bit of true crime investigation.
The priest was writing on behalf of a girl named Margaret Nolan, 19. Ten or eleven years prior, she had been kidnapped while playing in the street, taken by police in New York City. She was brought to someone named "Rev" Townsend, who took her and many others to a place referred to in the letter as "the 'Refuge' on Randall's Island". Apparently Townsend was notorious for this kind of "transaction". Now living in Iowa, Margaret wanted to hear from her family. Her eyesight and hearing had suffered badly due to the stress she endured, which was part of the reason a priest was writing for her.
The place Margaret is referring to was called the New York House of Refuge, the first ever juvenile reformatory in America. Inmates were committed for either vagrancy or petty crime. But Margaret wasn't homeless, so what happened?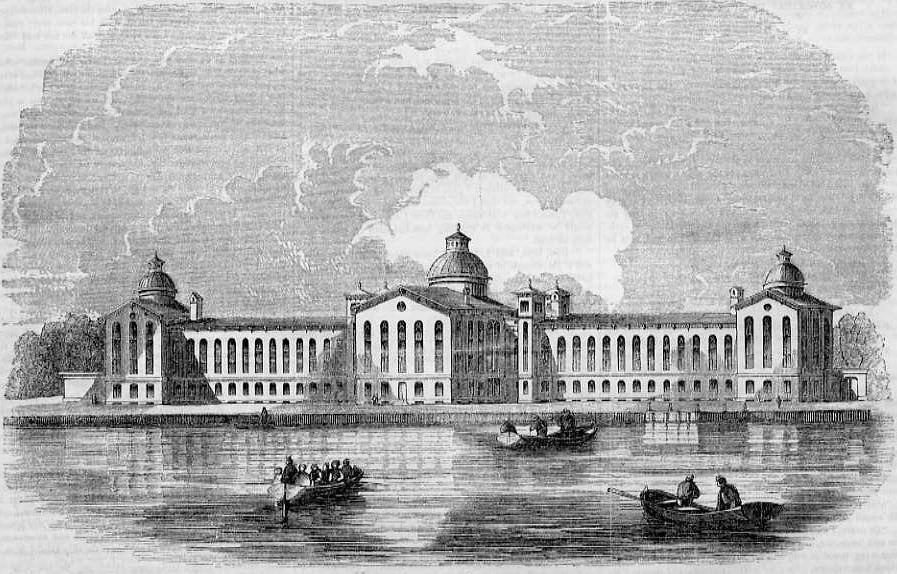 I was able to trace Rev. Townsend to Iowa City in 1860, about a year after Margaret was kidnapped, and found that he was in contact with the superintendent of Randall's Island, i.e. the Refuge. It was reported on January 25, 1860 that "the children in the House of Industry there, most of whom came from the Island, are doing well."
The "House of Industry" was most likely a place of child labor. In the 1800s, it wasn't uncommon for orphan children to be taken into corrupt almshouses, for example, and rented out to make money for the organization. Look at The New York Times reference in the comments and you'll see this matches exactly. The Refuge "had the authority to "bind out inmates through indenture agreements by which employers agreed to supervise them during their employment." Most likely, this is what happened to Margaret, only she wasn't an orphan. She was kidnapped.
My theory is that Townsend had children kidnapped and sent to the Refuge to later be sent on to his House of Industry to make a profit off child labor. If you think this isn't possible, look up the Dozier School for Boys.
Resources
"CITY GOVERNMENT.; GOVERNORS OF THE ALMSHOUSE. THE CHILDREN FROM RANDALL'S ISLAND IN THE WEST–WEEKLY STATEMENT.", The New York Times, Jan. 25, 1860
"A Kidnapped Girl Trying to Hear from Her Parents.", The Pilot, Volume 32, Number 9, Feb. 27, 1869
The Greatest Reform School in the World: A Guide to the Records of the New York House of Refuge. New York State Archives, 1989