October 4-6, paranormal author J.E. Taylor is having a double release day of her book Tainted Mind and an anthology she's part of, Rituals & Runes! Jane invited me to be one of the authors who gets half an hour to talk about my books and do giveaways, so naturally I said yes.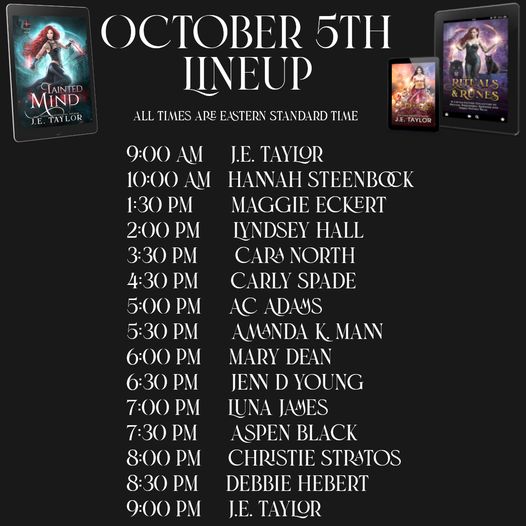 Join her group here for a three-day party with at least one giveaway per author, morning to night! https://www.facebook.com/groups/jetcryptkeepers
On October 5 at 8 p.m. (my favorite time to do everything is always 8 a.m. or 8 p.m. for some reason), I'll be on for 30 minutes with a paperback book giveaway (US only) with YOUR CHOICE of goodie. We'll play some fun games too.
Hope to see you there!