This week, Smashwords is having their Ebook Week full of lovely sales! You can grab each of my two novels for just $1.50, less than a plain ol' cup of coffee at Starbucks (a small/tall!), and a lot less than a frappacino.
Just $1.50 for gripping psychological drama in the Victorian Era.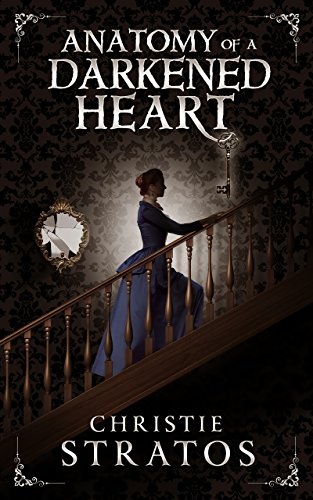 Abigail Delilah is the firstborn of three Whitestone children – and she is the most regretted. 
But is it really her fault? 
She can't help that the revelation of Father's wretched secret coincides with her birth. She can't help the fear she feels during Mother's psychological – and physical – assaults. As the shadows grow stronger over her soul and the noose of pain tightens around her neck, Abigail will find out which is stronger: her family's wicked assumptions about her or her true self. 
Take your first step into the Dark Victoriana Collection with Anatomy of a Darkened Heart.
Multi-layered with motifs, symbolism, and psychological depth, this tale of dark Victoriana will appeal to the literary reader and the leisure reader alike, combining key facets of several popular genres. And don't be afraid to get addicted – the collection continues exploring the intertwining threads that weave together the complex tapestry of the Whitestone legacy.
---
Highly suspenseful Victorian Era fast-paced read for only $1.50.
"Brothers in the art of keeping secrets." This is the mantra Mr. Locke's carefully chosen five employees must repeat together every day before starting work. 
If you won't tell them your name for Locke and Keye's ledger, they'll find out. They have their ways—and many of them. Yes, these talented locksmiths can make a new lock and key set for you. They can even make a special padlock for a diary you never want to share with anyone. But just remember: when they make the lock, they keep a key—and it's only a matter of time until they use it.
Day by day, each of these young, single, alone-in-the-world workers is being molded into the family they crave. A family in which each member has his use toward an end he doesn't even know exists. 
How do the brotherhood and the town's secrets interlock? Only Mr. Locke holds the key.