My latest short story "Intent" is complete and will be published in the Gems of Gratitude anthology (book 2 in the Gems of Sisterhood anthology series). This is quite a different story for me. Instead of being either in modern times or in the Victorian era, it's about an Amazon tribe, completely made up. Normally I base my stories in reality, but this time I've made up my own world of tribes, rituals, symbols, and more. I have to say, I loved it!
Here's a little teaser for my story: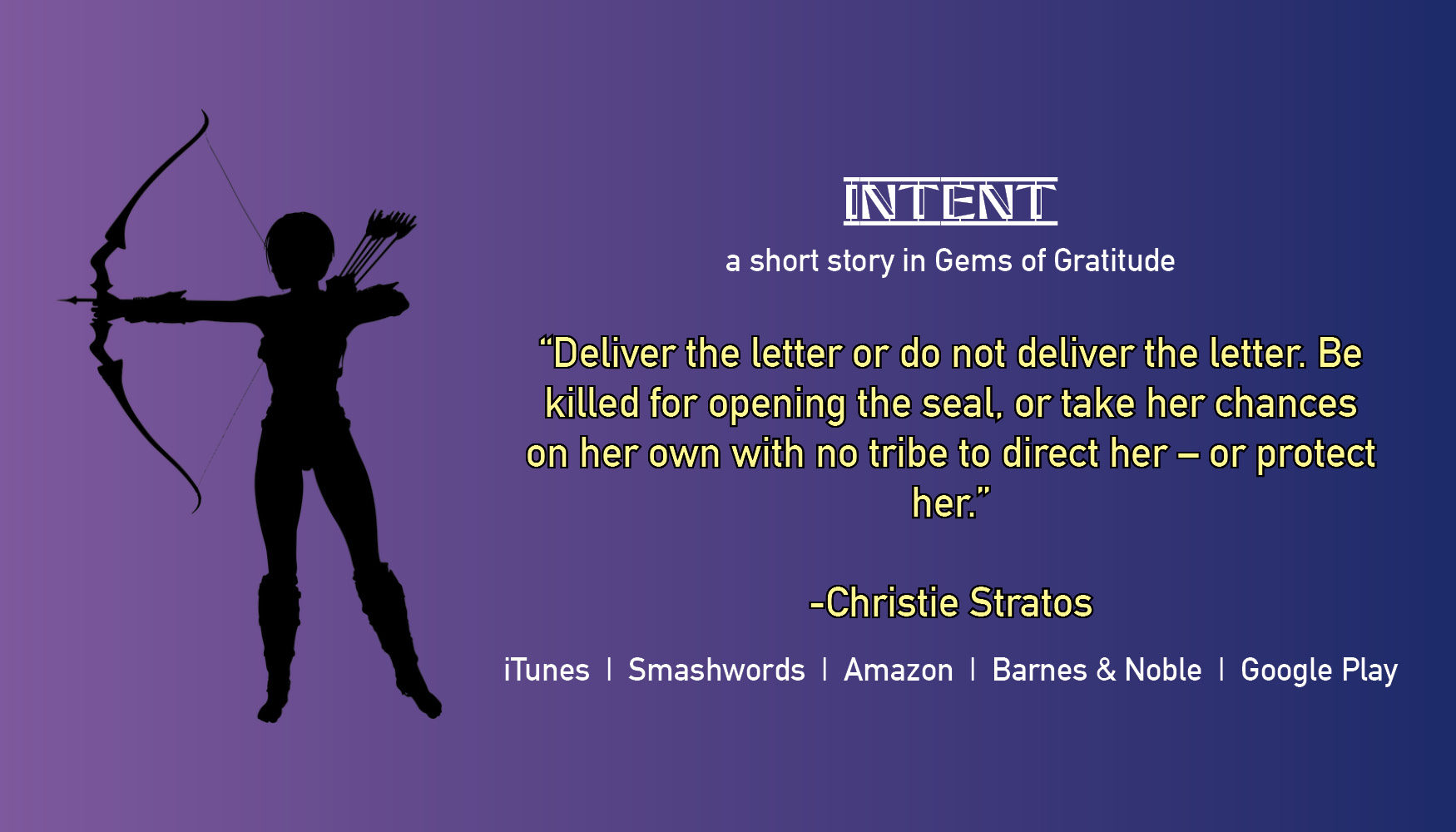 I liked this story so much that I want to make a longer work based on it. Until the publication of this story and further stories, you can keep up with the awesome images that inspire me for this concept on a dedicated Pinterest board.
Gems of Gratitude will be released November 14, 2016 across all platforms, even ones you might not associate with book publishing. For now you can pre-order it on Amazon, Smashwords, Google Play, and Google Books.