Gems of Strength, the first book in the Gems of Sisterhood anthology series, has now been published! WOOHOO! Today is release day, and I couldn't be more thrilled. I'm going to sit down and binge read the rest of the stories in the book – there are 18 in total, all about women overcoming difficult, and sometimes traumatic obstacles.
My short story is called "Focal Point", and it revolves around a woman who is slashed in the face on a city street, a crime on the rise in New York. The aftermath of such a vicious and traumatic attack is extremely difficult to deal with, and I did research on real victims of this crime so I could paint an accurate picture of their struggle.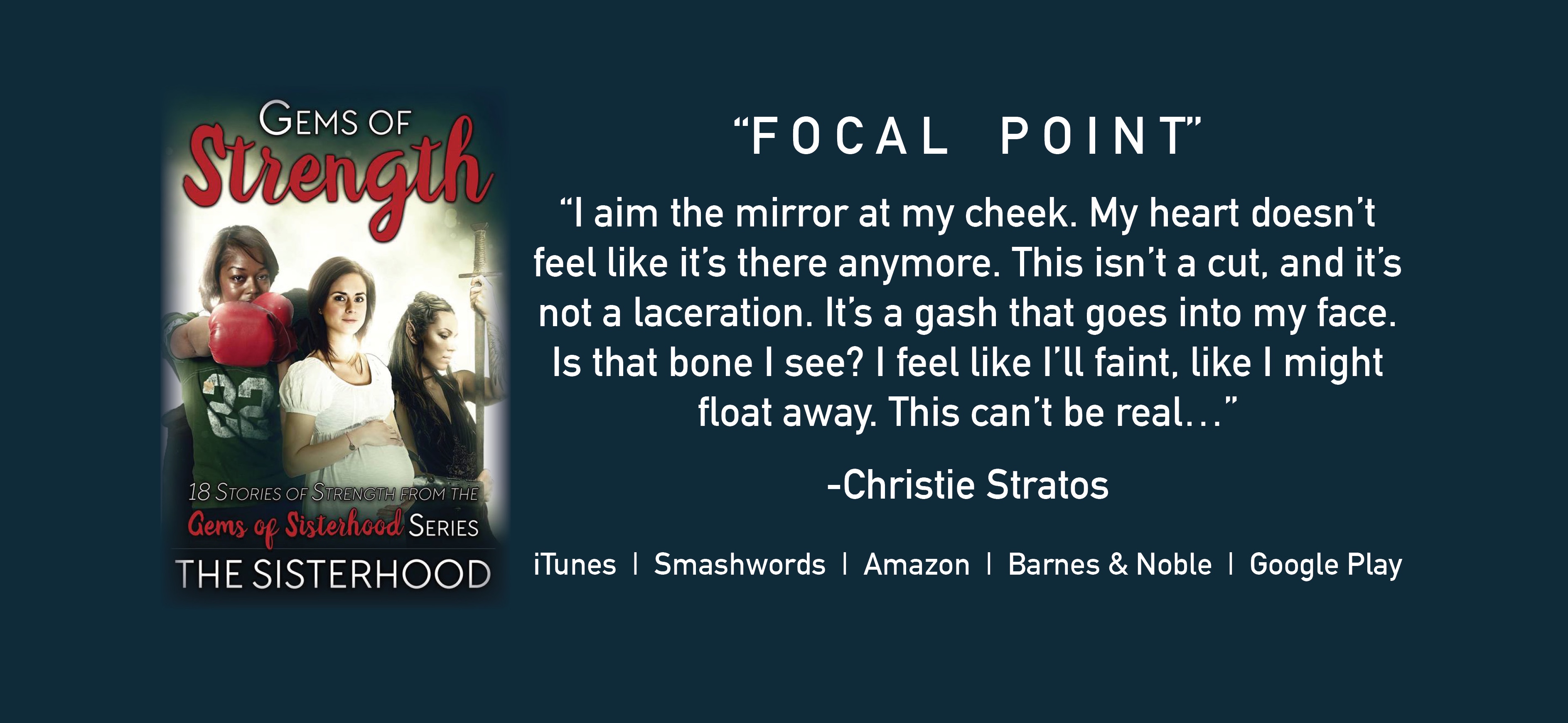 I hope you enjoy the whole anthology, and watch out for Gems of Thanksgiving in November 2016!
Where to buy:
Kindle: http://www.amazon.com/Gems-Strength-Sisterhood…/…/B01CDJ784G
Smashwords: http://geni.us/2nus
Google Play: https://play.google.com/store/books/details?id=pw6fCwAAQBAJ
Google Books: https://books.google.com/books/about?id=pw6fCwAAQBAJ&hl=en
Nook: http://www.barnesandnoble.com/w/gems-of-strength…/1123461723
ITunes: http://geni.us/1AyZ