We're already up to our third episode of Creative Edge Writer's Showcase! We had such a fun one with Miranda Oh, chick lit and romantic comedy author. Talking to her is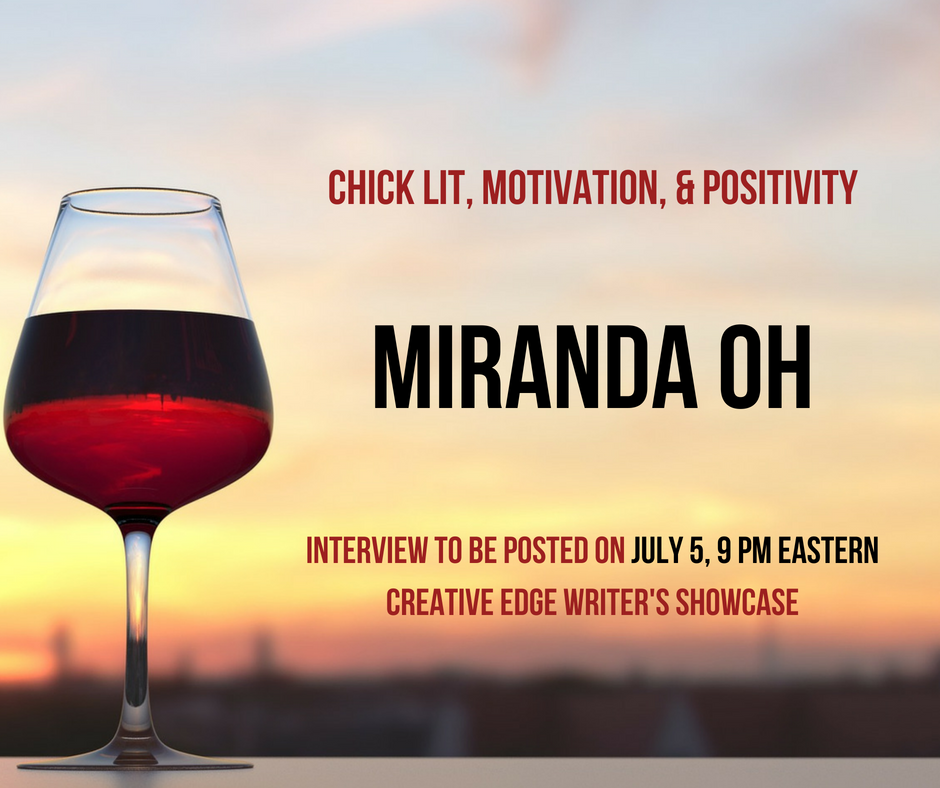 like dipping yourself in a pool of positivity. You can't help but smile at her attitude toward life, her books, and her readers. Visit any of her social media pages and you'll find exactly the same thing there.
If you have any questions about the prologues in Miranda's books, she answers them here. We also find out where the phrase "chin up, tits out" came from, and we discussed mental health and how important it is the read about it and understand it in an open forum.
Click here to listen to the podcast!
Want a preview of the interview? Click here to see two minutes of our conversation on Facebook! And don't forget to like our page!
Tune in for our next episode on Thursday, July 19 at 9 p.m. Eastern Time, when I'll interview multi-genre author Edward Willett, who's about to have another new release in his prolific line of books!