A week ago I hosted the first ever Creative Edge Writer's Showcase podcast, part of Authors on the Air Global Radio Network. I was so excited to do something a bit different—instead of having a discussion with a panel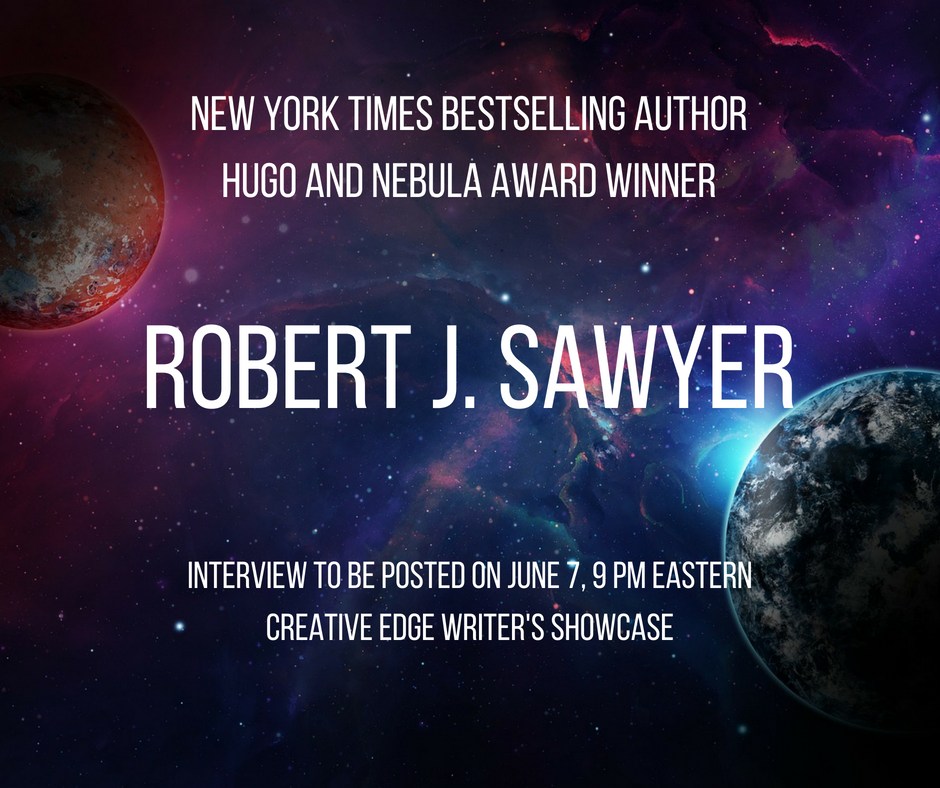 like I do once a month on The Writer's Edge, I interviewed Hugo and Nebula award-winning author Robert J. Sawyer one on one. He was a fantastic interview with so much information and experience to share, I was amazed at how much I learned from him in just half an hour!
It's Friday. The weekend is almost here. A lot of us are going to work through lunch so we can get enough work done to actually enjoy the weekend. Why not have a listen to the premier episode of the show while you lunch and work? Or just lunch and listen. I won't tell. 😉
Click here to enjoy the podcast!
Want a preview of the interview? Click here to see two minutes of our conversation on Facebook! And don't forget to like our page!
The next episode airs Thursday, June 21 at 9 p.m. Eastern Time, this time with Suzy Vadori, two-time Aurora Award nominee and YA author.