Prohibited Magic is the third book in the Grimoire Society of Dark Acts series. Episode 12 is up on my Patreon—it's pay-what-you-like—and it'll go up later on Kindle Vella.
Episode 12: Anne awakens feeling better, but holes in her memory prevent her from knowing the devastating price she paid at The Restricted Order.
In my Patreon post, you'll always get exclusive content.
What Prohibited Magic is about:
With Grimoire Society of Dark Acts's magic book and crystal ball in the hands of the parasitic Ruin Rats, Carmichael's decision to take the Book of Blessings and infiltrate the magical gang has left Dark Acts magically crippled. Gertrude is trapped in Grimoire Assassins's magical realm; only the never-before-seen Grimoire of Blood can save her. Dark Acts and its allies split up to stop the worsening imbalance in the Magic Societal Universe, an unprecedented state with unfathomable consequences.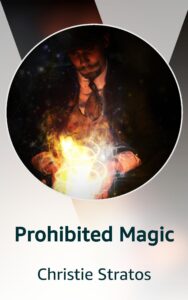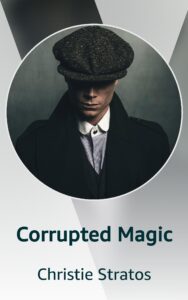 Episode 12: A Dreaded Return
ANNE
Anne woke up from another deep sleep, the ceiling taking up her view.
Where… Oh right, Grimoire Assassins's house.
For the first time since she'd gotten here, she didn't feel heat radiating through her body accompanied by unbearable chills. The aches were suddenly gone, and as she slowly pushed herself to sitting, she noticed the stiffness in her neck was gone as well.
After swiveling to put her feet down on the floor, Anne reached into her pocket, her movements slow and careful, afraid of reawakening any of her previous symptoms. She took out her handkerchief to wipe her sweaty brow but frowned at the blood on it.
What was this from?
She thought back and found her memory lacking.
This…this is my blood? No, that isn't right. This blood was from…when I was on my way to the sin eater.
Her short-term memory only went as far back as when she arrived here, in this house, and fell ill. There was nothing at all before that, and the next thing she could remember before the blank spot was using her Raido rune stone to buggy Carmichael, Sean, Nigel, Humphrey, and herself to The Restricted Order. There had been some kind of chaos there, but her memory completely stopped at that point. Except that she knew for a fact—not that she actually recalled it—that she'd taken on the price of healing Nigel and Humphrey instead of Carmichael paying it.
This isn't good. What price did I agree to? Perhaps how sick I felt was the price. But if that's true, it would be rather low for what I got in exchange. That can't be it.
Something else bothered her too. There was something she was supposed to tell someone. But who, and what was the message?
Enjoyed this excerpt? Please join my Patreon to continue the story—it's pay-what-you-like, and Patreon gets all episodes first before any other platform, plus exclusive details no one else will ever know about!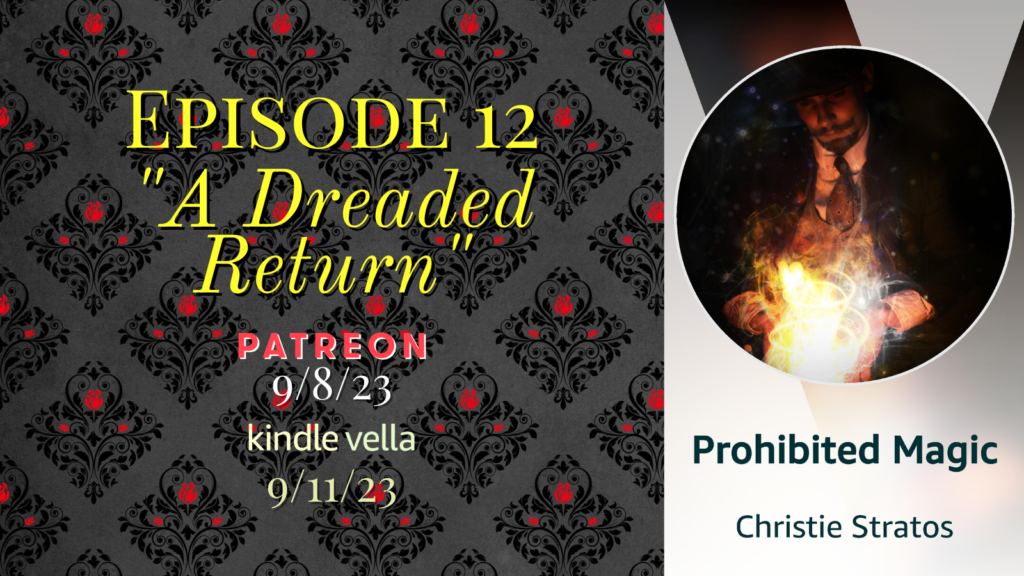 © Christie Stratos 2023