Corrupted Magic is the second book in the Grimoire Society of Dark Acts series. Episode 39 is up on my Patreon—it's pay-what-you-like—and it'll go up three days later on Kindle Vella.
THIS IS THE LAST EPISODE OF CORRUPTED MAGIC!
Anne decides to take the high price of prohibited magic on herself and must make a devastating decision.
In my Patreon post, you'll get exclusive content, including the real handwriting that inspired Grimoire Assassins's magic book's handwriting.
What Corrupted Magic is about:
Grimoire Society of Dark Acts's hard-won defeat of the brutal Harpe brothers should have been a relief… But through a forced double blood-binding, Gertrude disappears right in front of their eyes. The Ruin Rats, a vicious magical street gang, is out for Dark Acts's blood. Knox calls on the deadly gang from his past for help, but is the physical cost too high to pay? As if that's not enough, a new corrupt form of magic is throwing the entire magical universe off balance.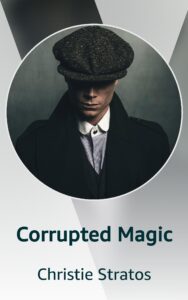 Episode 39: The Price
ANNE
Anne realized she was shaking as she put her hand over her heart and let out a long breath. Carmichael might have been saved from breaking his legs in the fall, but a worse fate awaited him wherever the Ruin Rats had taken him. He was only one man—one who was exactly the opposite of their kind—against a gang of thugs. She was proud of him for finally taking control without magic, but he'd taken it too far for her taste.
"Tell Knox what I've done." He must have thought Knox could bring reinforcements, but did he know where the Ruin Rats kept their headquarters? Even if Knox and the rest of their group went, how many Ruin Rats were there in total? She'd just seen two new ones; their gang might be enormous, far bigger than the seven of Anne's small group, excluding those whose lives were already on the line and of course, Luther. Could they take on a whole gang to get Carmichael back?
Turning around, Anne found a few magicals in the short hallway behind her, blocking her exit. And they did not look amused. A mix of fear and anger painted their faces.
"You're one of them?" a man at the front of the group said. His hair and muttonchops were thin, his stomach rounded. He looked more like a butcher than a magical. "Your friend went off with them."
Anne took a moment to smooth her wind-blown hair, then gestured toward her clothing. "Am I wearing red? Was my friend?" In the heavy pause, she asked, "Do you realize who those men were?"
"Never seen 'em before," said a woman toward the back. There had to be at least seven of these people.
"They're called the Ruin Rats," Anne explained. "They're a new group of magicals closer to a street gang than a society. They use your own magic against you, and they have none of their own." The group exchanged looks with each other, as if deciding whether they believed what she said. "The next time you deal with them, don't use magic—you're only feeding them power. All right?" She paused briefly. "Now that I've helped you, I need you to help me. Which one of you can restore two magicals to health?"
Enjoyed this excerpt? Please join my Patreon to continue the story—it's pay-what-you-like, and Patreon gets all episodes first before any other platform, plus exclusive details no one else will ever know about! 
You can also head over to Amazon to read and like this episode. While you're there, hit +Follow on Corrupted Magic so you're always notified when there's a new episode: https://www.amazon.com/dp/B0B7GGRRQ7/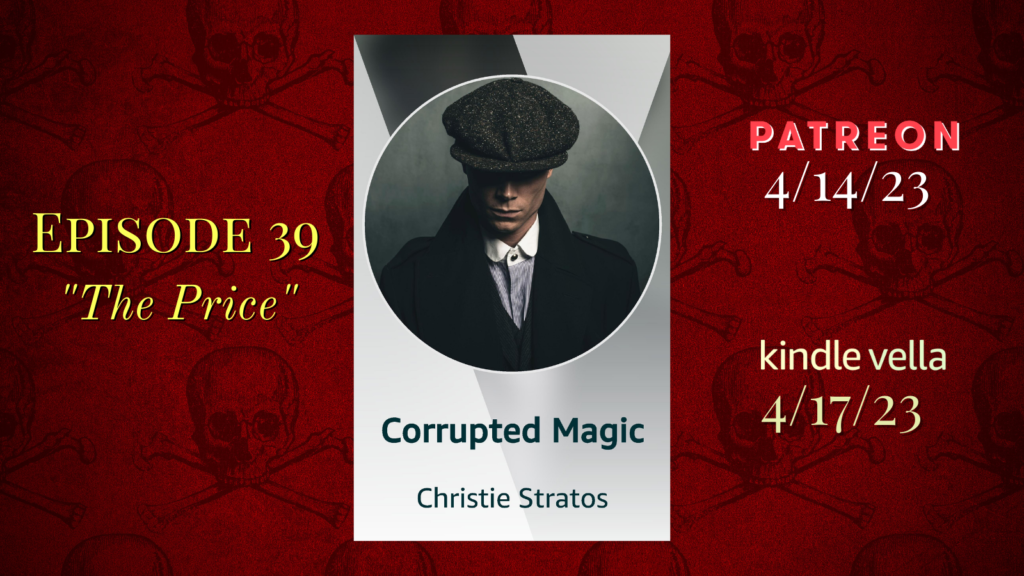 © Christie Stratos 2023