Richard and I had the pleasure of chatting with Canadian horror author Eddie Generous! He's a prolific novel writer and has been included in multiple anthologies for his dark writings. He also runs Unnerving, where he publishes other authors and horror anthologies. 
Enjoy our chat with Eddie here.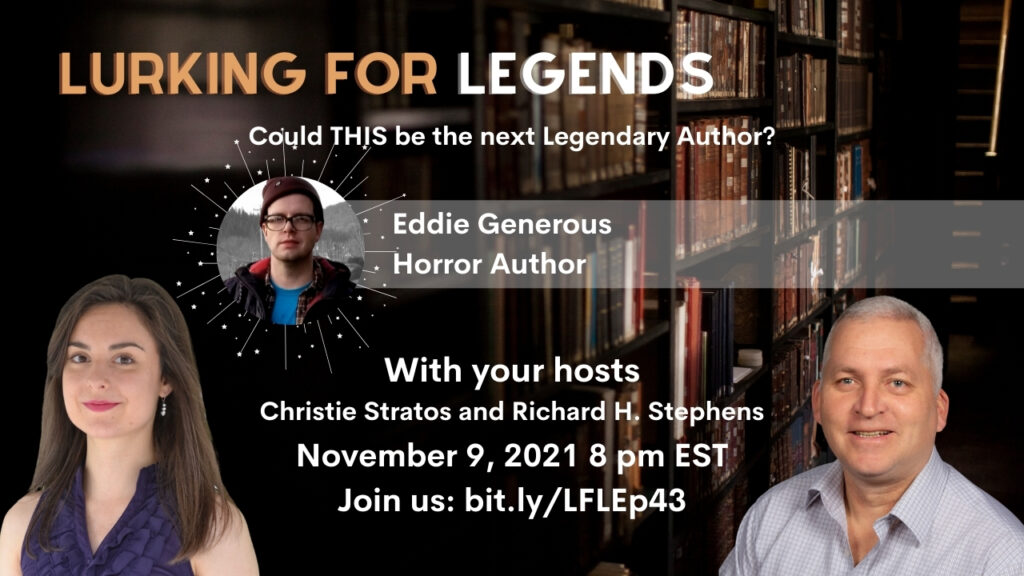 About Eddie
Eddie Generous has fallen off three different roofs and been lit on fire on multiple occasions. He is the author of several small press books, has 2.8 rescue cats (one needed a leg amputation), is a podcast host, and lives on the Pacific Coast of Canada.
Check out Eddie's books