It's NaNoWriMo month! That's what November is, right? Nothing else important about this month?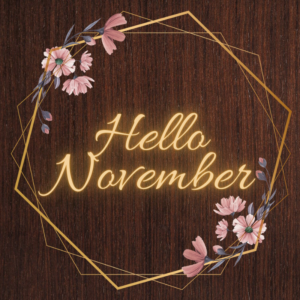 I'm working on the second book in my unpublished nanopunk books, but I'm also keeping up with Grimoire Society of Dark Acts, so both word counts are going toward my NaNo total count.
On November 1, I wrote 2,383 words on Grimoire and finally finished Episode 11
! I'm thrilled with that, and and Episode 11 is now released on Kindle Vella. Lots of new and exciting things you'll enjoy in that world! Read it here:
https://www.amazon.com/dp/B099J49TJX/
Did you miss these?
On Lurking for Legends, we had some incredible writers this month, including a panel! Click the links below to watch:
Check out their latest books