If you haven't already heard, I'm partnered with NaNoWriMo this year as a YouTube Guide! I did NaNo videos in 2014 (daily), 2015 (weekly), and now 2016 (twice per week). Wednesdays my videos will be hosted on NaNoWriMo's YouTube channel and Saturdays I'll have videos on my own channel. All of these will be added to my NaNoWriMo 2016 playlist for easy access. Here's my schedule of videos: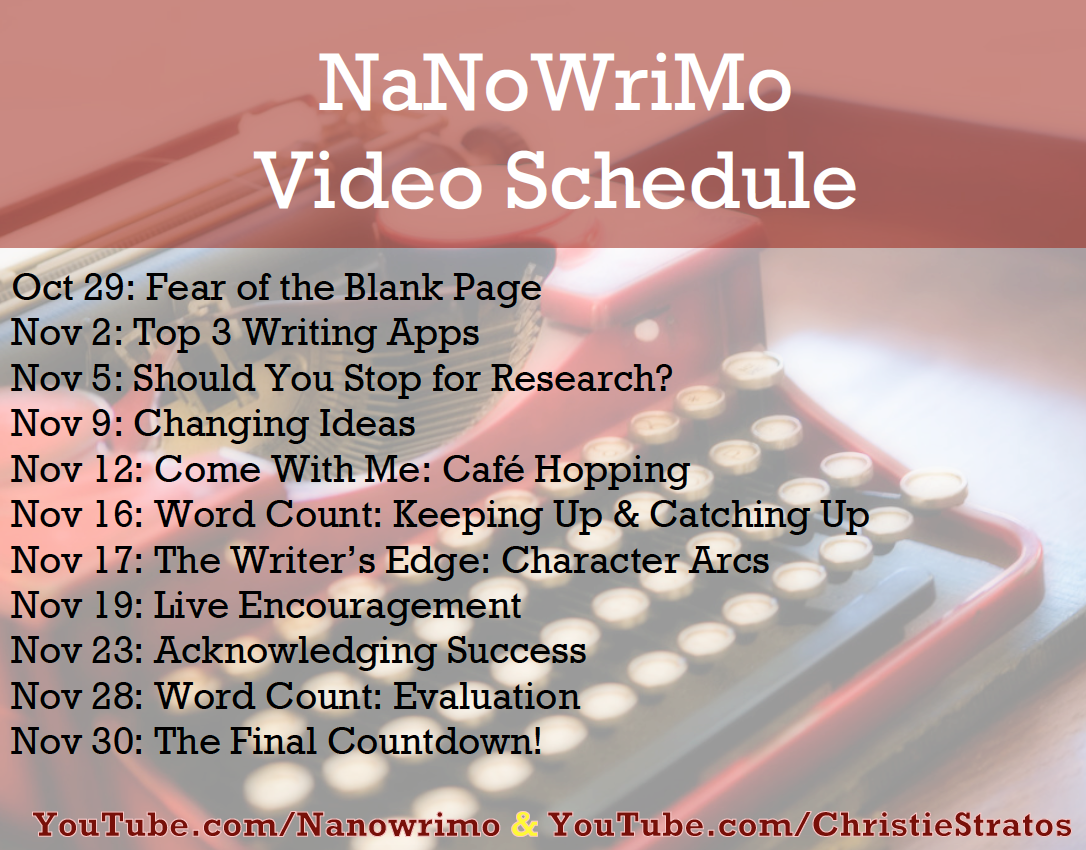 I'm also going to do some short videos on Facebook that will be about a minute, give or take, and those will be different from my YouTube videos. Can you tell I'm pumped about this?!
Add me on NaNoWriMo's site so we can be writing buddies and encourage each other.
If the blank page is something you're not looking forward to, here are six tips to help you get past blank page syndrome:

It's T-minus one day to November 1, so get your coffee stocked up and your notebooks at the ready. Here we go!