Help NaNoWriMo get the funding it needs just by voting! Yes, you heard correctly – no need to register, log in, give personal info, or even donate. Voting is all we need to give NaNoWriMo the chance to have some of the funds raised during this year's Project for Awesome.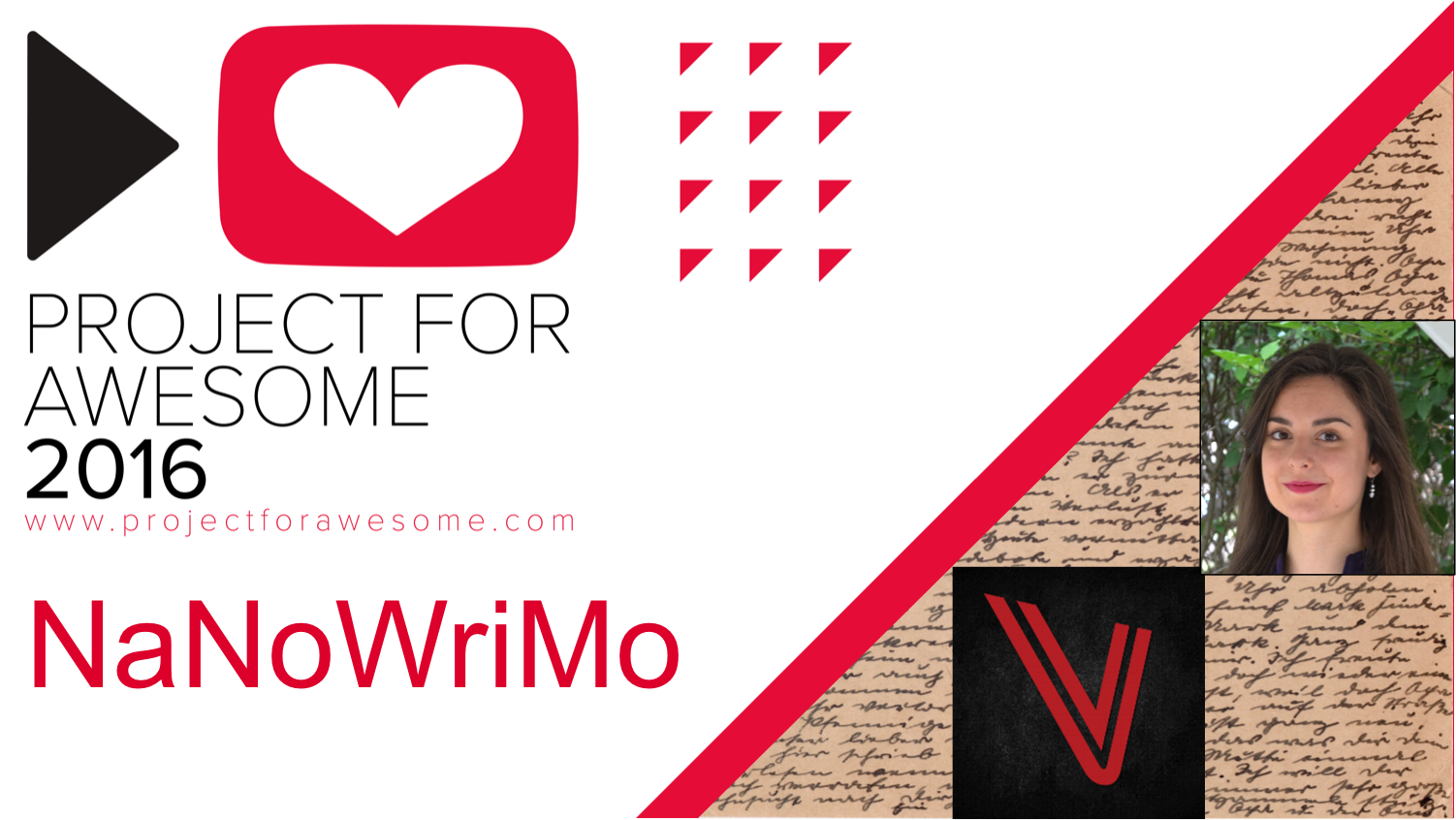 Watch my video to see what Project for Awesome is, why NaNoWriMo deserves funding, what the money will be used for, and a special guest appearance by outstanding Let's Play YouTuber Veriax!
Watch and vote for my video: http://www.projectforawesome.com/watch?v=9JwtRGRZEPg
Watch and vote for all NaNo videos: http://www.projectforawesome.com/?search=nanowrimo
Thanks for supporting this worthy cause!