Prohibited Magic is the third book in the Grimoire Society of Dark Acts series. Episode 15 is up on my Patreon—it's pay-what-you-like—and it'll go up later on Kindle Vella.
Episode 15: Morton ushers non-magical gangsters Patrick and Sean into unseen magical alleyways and takes them to a magical blacksmith for better weapons.
In my Patreon post, you'll always get exclusive content, and in this episode, I talk about my research into the blacksmith trade in the 1800s, plus my creation of these magical alleyways!
What Prohibited Magic is about:
With Grimoire Society of Dark Acts's magic book and crystal ball in the hands of the parasitic Ruin Rats, Carmichael's decision to take the Book of Blessings and infiltrate the magical gang has left Dark Acts magically crippled. Gertrude is trapped in Grimoire Assassins's magical realm; only the never-before-seen Grimoire of Blood can save her. Dark Acts and its allies split up to stop the worsening imbalance in the Magic Societal Universe, an unprecedented state with unfathomable consequences.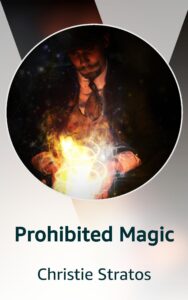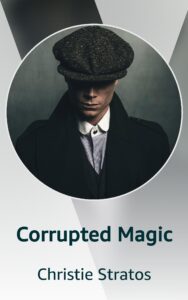 Episode 15: The Magical Blacksmith
MORTON
After a somewhat embarrassing but also highly satisfying meal at the Bates House Hotel, including two whiskeys each for the Irishmen, Morton led a surprisingly sober Sean and Patrick a short distance to Mason Street. It was a strange little road with some unnamed lanes that let out onto the main road, Tremont Street, which acted as the southwest border of the Common.
At least, that was how it appeared to non-magicals.
For magicals, the three slim unnamed lanes were all entrances to an extensive network of magical alleyways that far exceeded what a non-magical could see.
It would be hard to explain, if Morton had to, how so many magical alleys could be folded into a couple of non-magical lanes, but that was how it worked—like a closed accordion versus an open one. The world was much bigger than non-magicals thought.
"Boston isn't so bad, what we've seen of it so far," Sean said as they approached one of the quiet nameless lanes. "Seems an easy place to live. Doubt you got anything that compares to Five Points."
"It has its areas," Morton said, stopping before one of the short lanes off of Mason Street. A thin transparent blue veil of magic shimmered at the entrance to the lane. "But if Five Points is where Mulberry Street is located, then I'm not sure we do have anything quite like that." He looked back and forth, confirming that no one else was entering the lane. "Take hold of me."
Sean stuck his head out and squinted at Morton. "Huh?"
"Hold on to me—my jacket, my arm, whatever," Morton said. "We're going into the magical alleys now."
Patrick ambled in front of him and turned around to lean his back against the stone building to the right, folding his arms across his chest; his tall, lithe body looked like it naturally belonged there. "There's nothin' there but an empty alley with some crates, pal."
"You can't see the magical side of this place," Morton explained. "It's always hidden from non-magicals' view. If I were of higher magic, I might be able to take you there in a more impressive way, but my magic is considered average. It's called pragmatic magic. Nothing as powerful as Knox's, for example."
Sean backhanded Morton's shoulder to get his attention. "So you're tellin' me that what I'm lookin' at isn't what's there?"
"I'm telling you it's there, but there's also more that you can't see."
Shaking his head and laughing, Sean said, "Guess I've seen wilder."
Patrick pushed himself off the building with his foot. "Heh, yeah, like that time Liam got slapped off a roof and hit so many clotheslines on his way down, he lived."
"Did that really happen?" Sean asked. "Thought that was just rumors."
"Nah, I saw it," Patrick insisted. "Was those Atlantic Guards guys when we were stealin' from one o' the Bowery buildings. Turned ugly. Ended up on the roof with a few o' my Roach Guards and only a coupla theirs left. I'll tell yeh somethin'—that Atlantic Guard didn't hit so many clotheslines on the way down." He winked as if this was a light story and they weren't talking about men killing each other without batting an eye. Sean chuckled and nodded approvingly.
Morton cleared his throat, finding the topic highly distasteful. "Let's get moving. Take hold of me."
Enjoyed this excerpt? Please join my Patreon to continue the story—it's pay-what-you-like, and Patreon gets all episodes first before any other platform, plus exclusive details no one else will ever know about!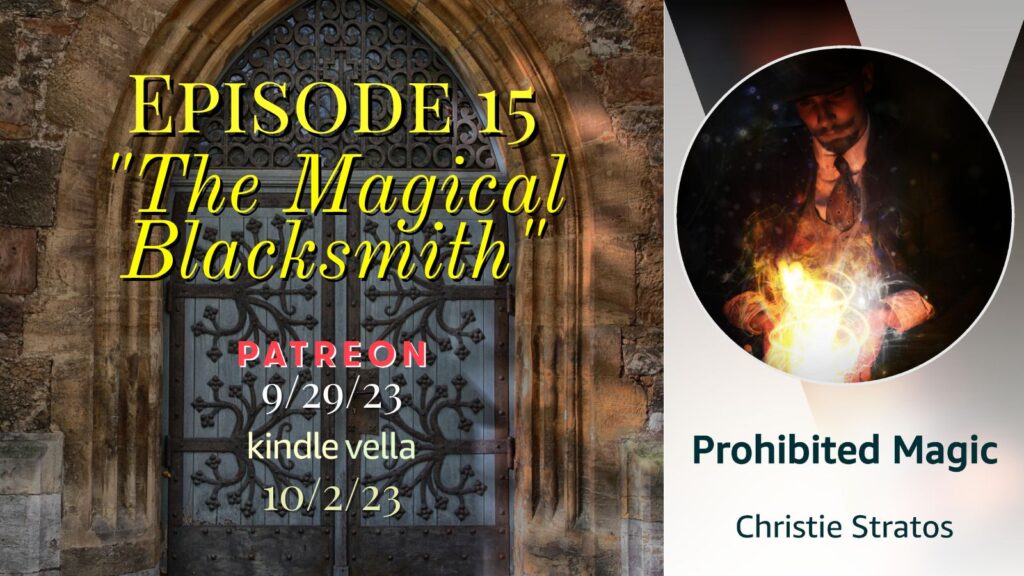 © Christie Stratos 2023