Prohibited Magic is the third book in the Grimoire Society of Dark Acts series. Episode 16 is up on my Patreon—it's pay-what-you-like—and it'll go up later on Kindle Vella.
Episode 16: Knox and Nigel face the facts about how to beat the Ruin Rats, and Knox confesses his darkest, most painful secret.
In my Patreon post, you'll always get exclusive content, and in this episode, I discuss Nigel's position of Rector of Blessings and what's behind it in more depth.
What Prohibited Magic is about:
With Grimoire Society of Dark Acts's magic book and crystal ball in the hands of the parasitic Ruin Rats, Carmichael's decision to take the Book of Blessings and infiltrate the magical gang has left Dark Acts magically crippled. Gertrude is trapped in Grimoire Assassins's magical realm; only the never-before-seen Grimoire of Blood can save her. Dark Acts and its allies split up to stop the worsening imbalance in the Magic Societal Universe, an unprecedented state with unfathomable consequences.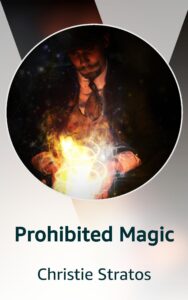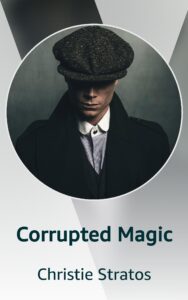 Episode 16: The Confession of a Lifetime
KNOX
"Carmichael couldn't be dead," Anne said, shaking her head. "Wouldn't the whole Grimoire come back to us, like it did when he banished Jack and sent Grimoire Assassins's magic book back to Luther, the only remaining member?"
"Even if Carmichael hadn't sent it back to Luther deliberately," Nigel explained, "Grimoire Assassins's magic book had to default back to him because there was no one left." His eyes moved to the front door. "It might be back at your house if he's dead."
"It was already there," Anne said.
"No, no, the miniature one," Nigel clarified. "It would be with your full-sized Grimoire back at the Dark Acts house."
"We gotta get back now," Knox decided. He went walked past the group and picked up Morton's swords that were leaning against the wall, raising them briefly for everyone to see. He had to put them in a safe—or safe enough—place first. "Wait for me."
As conversation picked up behind him, Knox walked off to the kitchen. He took a quick look around, having been there a short time ago. Nobody's gonna look for a weapon in an upper area of a kitchen.
He eyed the shelves on the wall but didn't like how exposed they were. To the left, he spotted a closed-door pantry. That's it.
Through the door was a nice-sized room with plenty of shelves, all filled with multiple sizes of glass jars, many shapes of tins, and foods wrapped in cloth. There were spices and herbs and liquids and other stuff Knox had no interest in. Who'd've guessed assassins would care this much about food? He focused on the shelves high enough that the swords would be hard to see. There wasn't a ladder or stool in the room, and he wasn't about to go looking for one, so he put the swords on as high a shelf as he could comfortably reach, carelessly pushing glass jars into each other. Then he climbed up two shelves slowly, hoping they could bear his weight, and by some miracle, they did. He put the swords up on the top shelf one by one, pushing them to the back, then moved a couple of metal storage containers in front of them.
I defy anyone to find those.
Knox jumped back down to the floor. A tin on one of the shelves caught his eye, cloth covering the food inside it. You kinda owe me this, Luther, for gettin' Fenn outta yer hair. He jerked back the cloth to find a fruitcake inside. It ain't Christmas, but I'll take it. Breaking off a hunk and ruining the perfectly sharp singular slice out of it, he shoved it in his mouth. Let 'im wonder if he's got giant rats with a sweet tooth.
Enjoyed this excerpt? Please join my Patreon to continue the story—it's pay-what-you-like, and Patreon gets all episodes first before any other platform, plus exclusive details no one else will ever know about!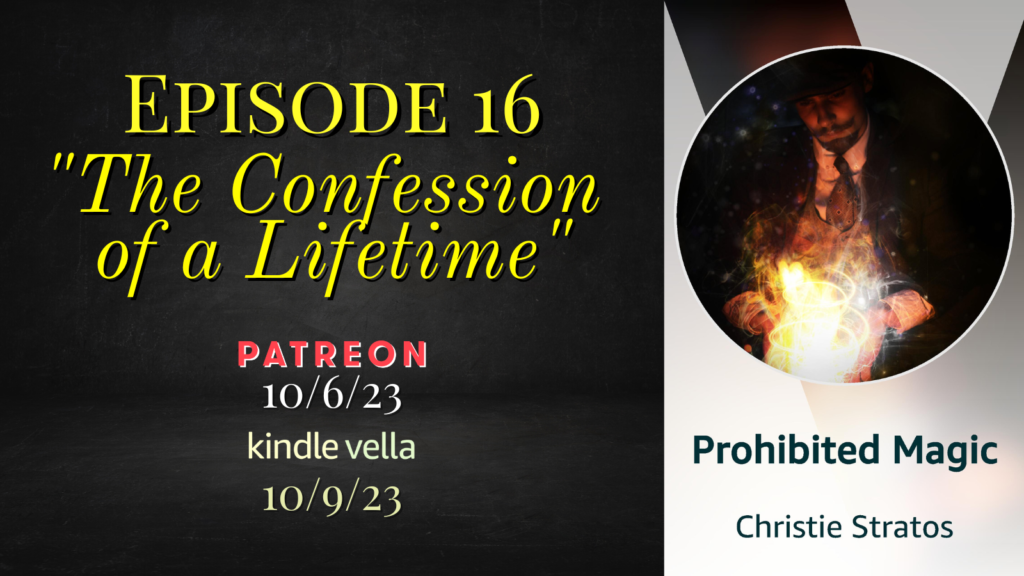 © Christie Stratos 2023