Prohibited Magic is the third book in the Grimoire Society of Dark Acts series. Episode 18 is up on my Patreon—it's pay-what-you-like—and it'll go up later on Kindle Vella.
Episode 18: Gertrude receives the Grimoire of Blood as a piece of jewelry and discovers a potential new threat.
In my Patreon post, you'll always get exclusive content, like the real-life 1800s inspiration for the lion ring mentioned in the episode!
What Prohibited Magic is about:
With Grimoire Society of Dark Acts's magic book and crystal ball in the hands of the parasitic Ruin Rats, Carmichael's decision to take the Book of Blessings and infiltrate the magical gang has left Dark Acts magically crippled. Gertrude is trapped in Grimoire Assassins's magical realm; only the never-before-seen Grimoire of Blood can save her. Dark Acts and its allies split up to stop the worsening imbalance in the Magic Societal Universe, an unprecedented state with unfathomable consequences.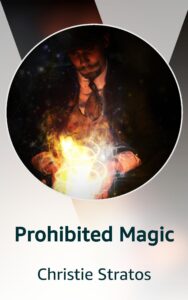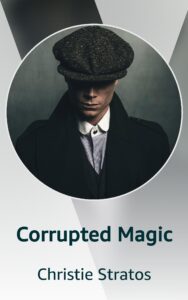 Episode 18: A Flash of Warning
GERTRUDE
"Go now," the sexless voice said from the darkness punctuated by candlelight. "Fulfill your purpose."
Gertrude was about to protest that labeling her as judge, jury, and executioner was a bit much—far too much, really—but the wind picked up like a sudden tornado and darkness filled her vision like a curtain falling before her eyes. Before she knew it, she was back with August in the realm where they'd been trapped, her vision restored.
His head snapped to her. "What happened?"
The sun seemed to race through the sky as if it had a mind of its own, and it stopped above them, shining brightly in their eyes.
Gertrude put a hand above her brow to shield her vision. She wanted to explain to August, and also complain to him, that she'd had too much heaped onto her, but the warmth of the sun was so relaxing, like it penetrated her skin and sank deep into her soul. Her eyes started to close, her mind woozy with warmth and comfort. Like happy childhood summers picnicking with her family, long before everything had fallen apart, and the first time she'd ever visited a beach, the sun warming her skin while the sound of ocean waves soothed her. Whatever this was, she wanted to stay in it forever.
She didn't realize her eyes had closed until dry coldness met her skin, sending shivers throughout her body, and the brightness she'd seen through her lids disappeared.
When she opened her eyes, her heart sank. They were back in August's dreary realm. The wind kicked up once again as the already gray sky darkened to charcoal, and the heavy clouds opened up, fat drops of rain pouring down in slow motion. Before they could hit her face, the wind whipped even harder, and blackness stole her vision.
Her feet had no sooner left the ground of tall grasses than she found her footing again.
The blackness cleared, returning her sight…
…and she found herself in the Vale of Galdur, Dark Acts's own magical realm.
She couldn't help the smile that lit up her face at the sight of the low black sky, the gleaming stars, the golden grass, the weeping willows dripping with diamonds. A single loud laugh of joy escaped her. Carmichael was sure to sense her here and come get her.
"This is your realm?"
August's voice startled her. She hadn't noticed him standing slightly behind her, to her right.
"What are you doing here?" she asked, more rudely than intended.
He looked at her. "How should I know? I thought you'd tell me."
Enjoyed this excerpt? Please join my Patreon to continue the story—it's pay-what-you-like, and Patreon gets all episodes first before any other platform, plus exclusive details no one else will ever know about!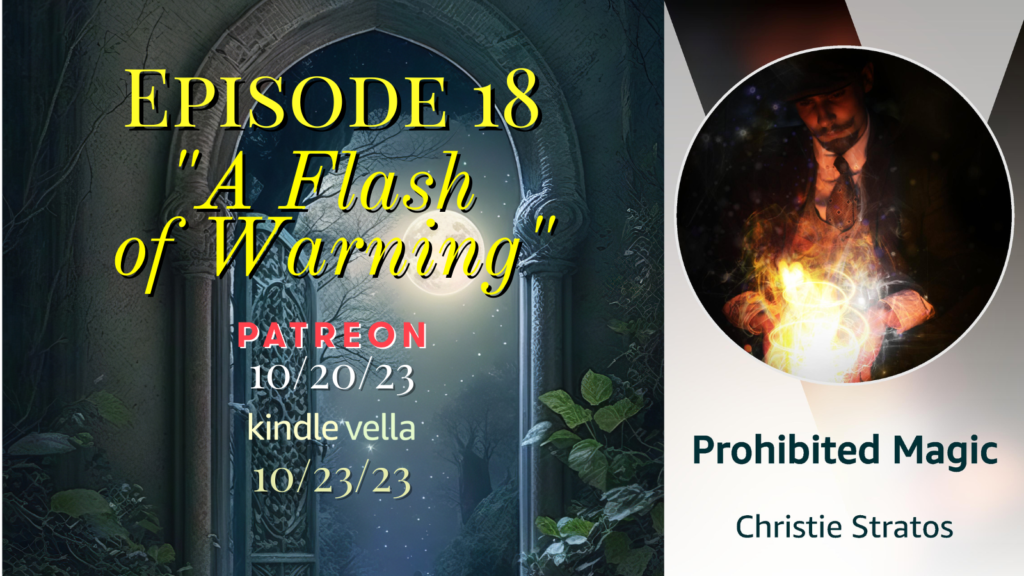 © Christie Stratos 2023