It's another lovely Throwback Thursday for writers! Hop on over to Amie Winters' blog too for her throwback writer entry, too!
I have always loved to write, and the very first thing I liked to write was poetry. I have an uncountable number of poems from my childhood, then the number peaked again in high school, then again in college. I still write poetry today, but mostly haikus at the moment. (Follow my Instagram page for semi-daily haikus!)
Back in the day, aka as soon as I learned how to write at least semi-coherently, I started writing poetry to express my ideas and what, at such a young age, I felt was important and deep. I have always found self-discovery and nature to be my favorite two subjects of my writing, so my poetry almost always centers around one of the two or both.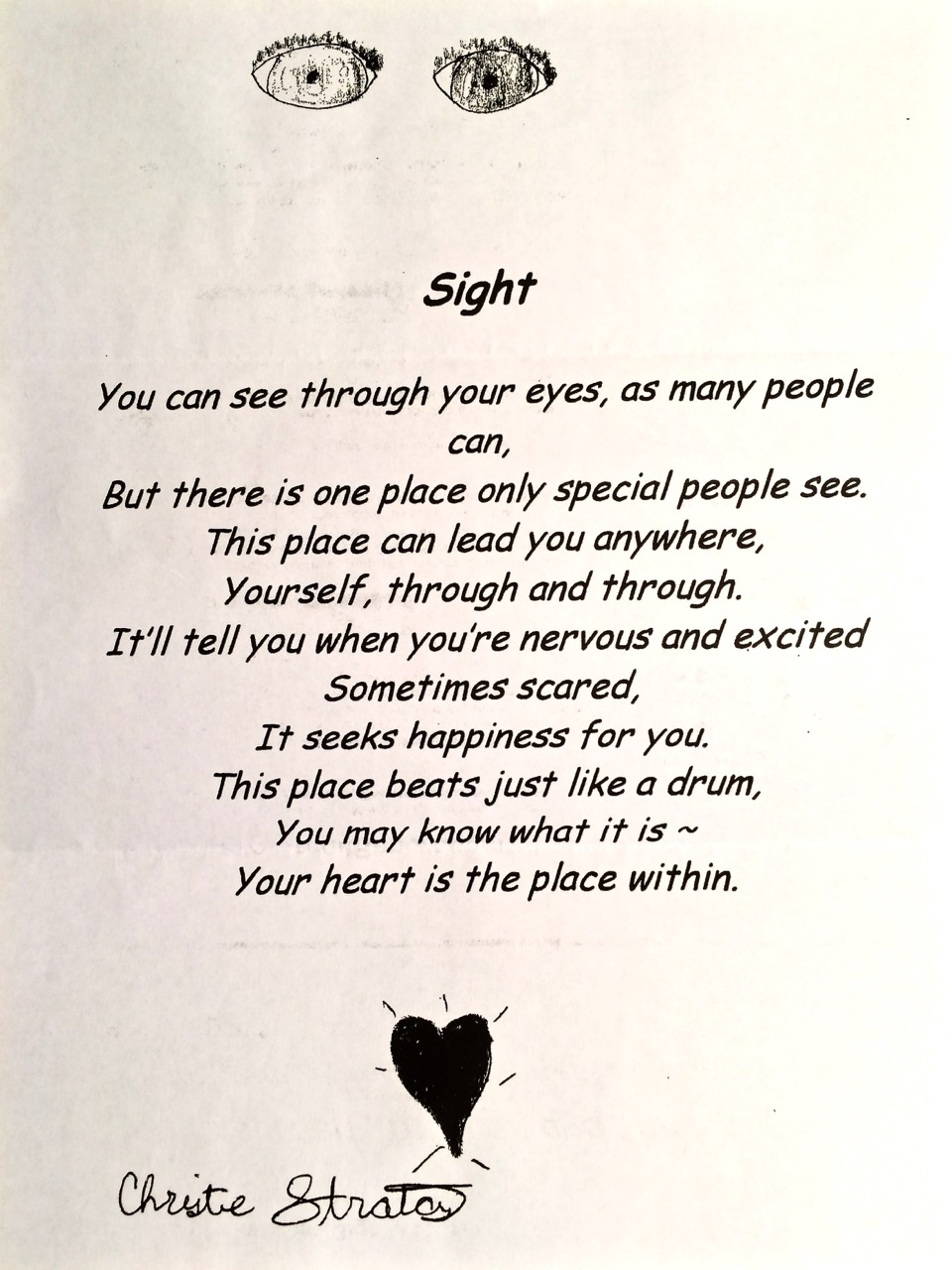 My signature is only a little better today. 😉
This is only one of so many early poems, which my mom probably typed up and I drew on. I couldn't tell you exactly why poetry was the means of expressing myself as opposed to journaling (which I thought was too direct and scary) or writing short stories (I used to hate short stories and only wrote what I thought were longer works but in reality were just unfinished short stories). I've also always been into free verse poetry far more than rhythmic or rhyming poetry, although I tried my hand at that too.
In my college days, I didn't write too much creative fiction, thinking it wouldn't get me anywhere (hardy har har!), but sometimes I couldn't stop myself. I had to write poetry specifically to express things that impacted me heavily, even if I didn't know why they were such a big deal in the moment. In my sophomore year of college, I came across the Poetry Society of Virginia's college writing competition, and I wrote something new that I entered: a poem centered around my love of haikus. A bit meta, but I was shocked to find out not too long afterwards that I'd won! To this day the award hangs on my wall as the encouragement for me to keep writing no matter the form. The poem was called "Words Can Form". Here it is:
Words can form
Their own chosen life
Far beyond
The simplicity of
A word count.
The lines are what matter.
Three lines
Of few syllables
To express
What a lifetime
Can conjure.
Choose carefully
And perhaps a chain
Can be formed.
Basho's haikai
Can hardly be matched,
But to travel forever,
To find the perfect view
Of sad, damp trees
And moss conquering rock
And water unscathed
By today's destructive instincts
Is far from unreachable.
Record it by standards
Set by those before you;
The ancient expression
Of poetry.
I still write poetry today, and if you'd like to read another published piece of poetry by me, click here for my most recent piece called Desensitization, published in The Andromedae Review.
Thanks for joining me, and if you're a writer, be sure to share your own writer throwback and link in the comments!