The time is drawing close. My debut novel, Anatomy of a Darkened Heart, has an official launch date of October 1, so let's celebrate the impending pub date with a cover reveal! Here's the ebook version: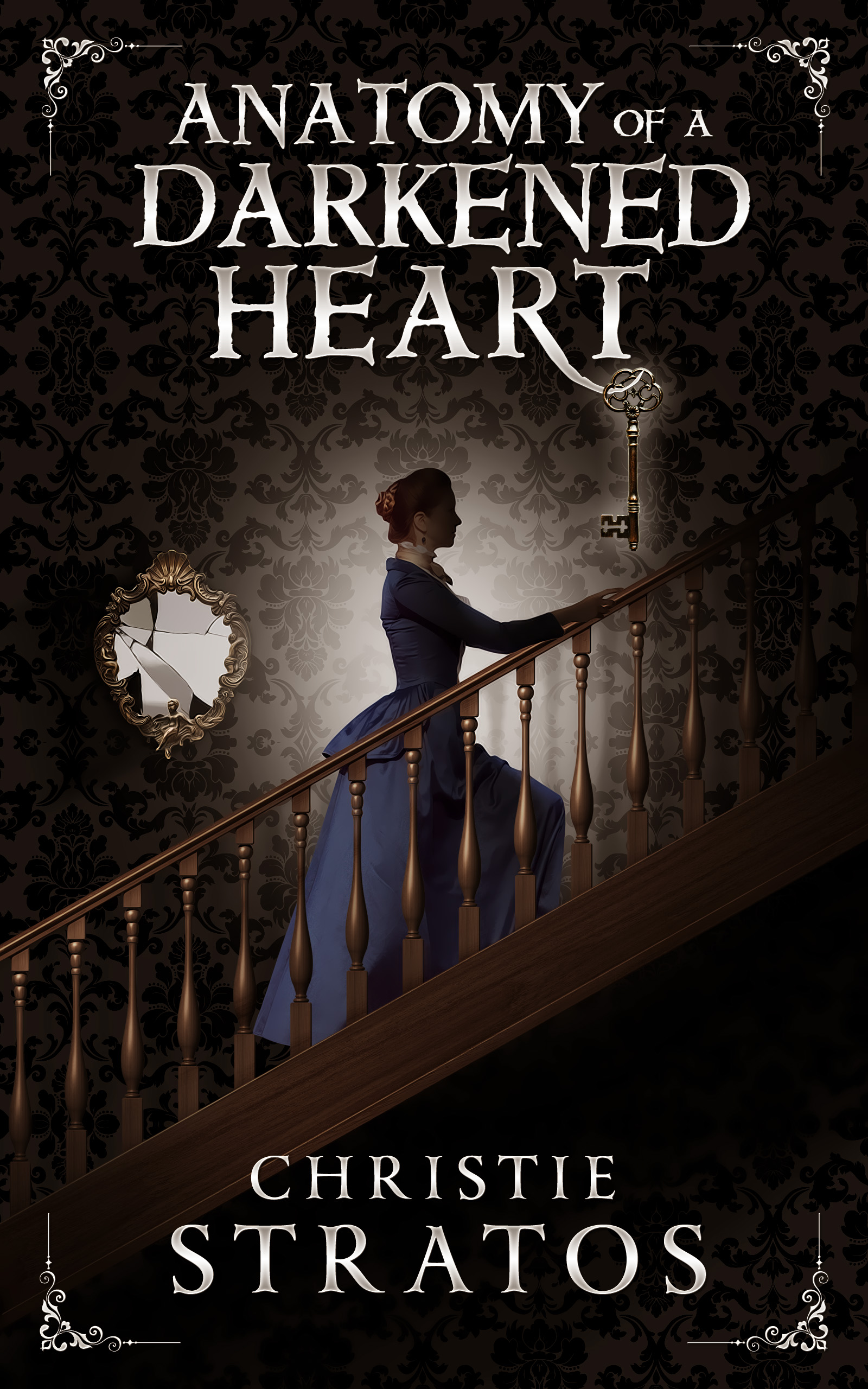 And here's the print version: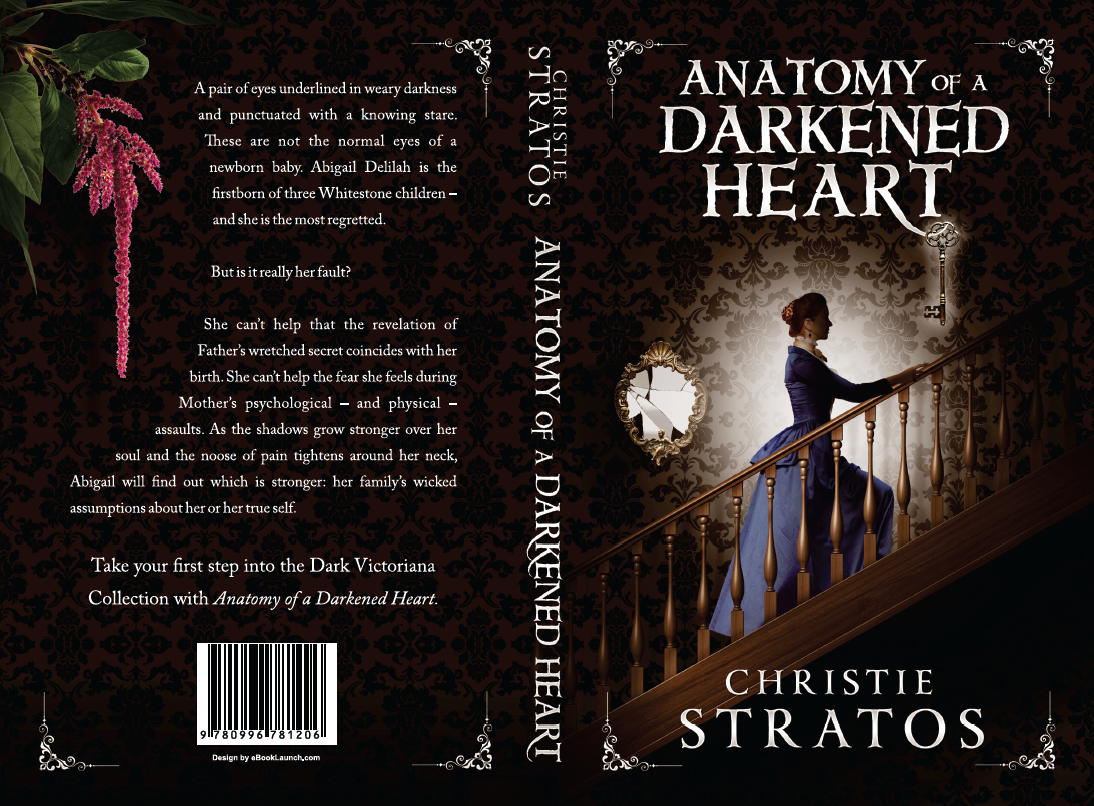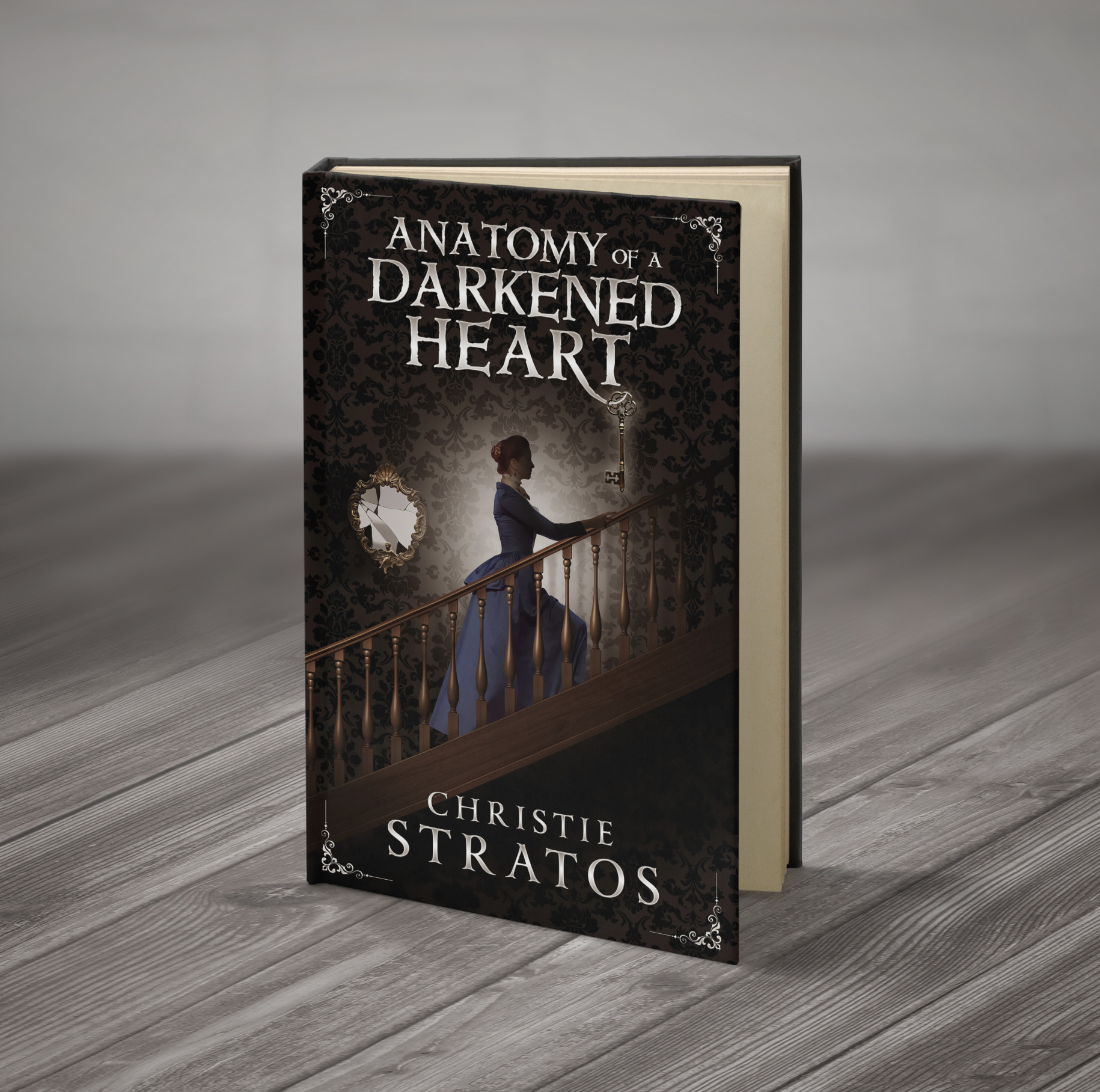 Every single thing on the cover has meaning, and as you read the book,  you'll recognize the significance of each one. The key, the mirror, the Amaranthus flower, the wallpaper, the dress, even the stairs! They all have a major place in the story.
I sincerely hope you like the cover as much as I do. I think it fits the mood of the novel exactly. I worked with Ebook Launch on it, and I would highly recommend them. I'll do a separate post on my experience with them and how the cover evolved from the first draft of the cover to the final version – you'd never believe how it started out!
Anatomy of a Darkened Heart (AoDH) is the first book in the Dark Victoriana Collection; there are 4 more books to come: three novelettes (releasing throughout 2016) and one more novel (releasing in 2017). In addition to that, I have a five-year publishing plan that is quickly expanding, so there's lots more to come!
Even though the official launch date for Anatomy is in October, the Kindle version of this book is already available! Click here to take a look. Or add it to your Goodreads to-read list!