August is one of those months I'd be happy to skip.
It gets EXTRA hot, which I don't appreciate. Let's face it, it's just in the way of the beautiful "-ember" months, with their cooler weather, vibrant leaves, and warmer, comfier clothes.
So! How did July go?
I'm most thrilled that
I wrote and published 6 episodes of Grimoire Society of Dark Acts in July
! I'm absolutely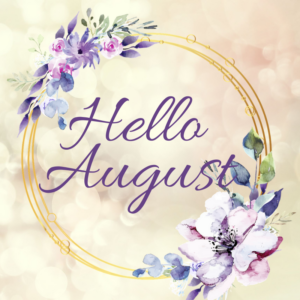 loving serial writing, and it's such a refreshing change of pace for me. Historical fantasy is a genre I feel both comfortable with and excited about. I can definitely imagine writing historical fantasy a lot more!
(Psst! Don't forget you can read all of Grimoire Society of Dark Acts on my Patreon instead of Kindle Vella!)
I interviewed three fabulously talented women from speculative fiction small press

 Luna Press Publishing

for

Writers Showcase podcast

. 
Watch on
Facebook
or on
YouTube
.
I was thrilled to
support

Max Watson Books

in her campaign to help end sex trafficking.
Grab her book 
A Nickel and a Trinket,
from which she's donating 1/3 of the profits to Love146, a charity organization dedicated to helping children who are victims of trafficking
.
Watch that special episode of Lurking for Legends
, or
check out my blog post
.
I edited a romantic comedy, a small-town romance, nonfiction resources, and a nonfiction book.
I took more notes on my
second nanopunk novella. 
Can't wait to get writing on this again!
I sent out my first
redesigned newsletter
, which felt really good.
If you're not already signed up, sign up here!
It includes writing updates, Victorian findings, forgotten old movie recommendations, and an ambience of the month.
And for August, here's what's coming.
A LOT of editing work for me, which is great!
4 more episodes of Grimoire Society of Dark Acts
—one per week. So looking forward to this!
I'll be
interviewed on the Lynda Sunshine Podcast (Women Action Takers)
.
Lurking for Legends every Tuesday at 8 p.m. ET
, except for August 3 when
Richard H. Stephens, Fantasy Author
and I have one week off.
This month
my dog starts a carefully researched homemade food diet
to help resolve her seasonal allergy issues that are causing her problems resulting from inflammation. I can't wait until she's fully transitioned onto this.
I hope your August looks like it'll be a good one!