Corrupted Magic is the second book in the Grimoire Society of Dark Acts series. Episode 28 is up on my Patreon—it's pay-what-you-like—and it'll go up three days later on Kindle Vella. Here's an excerpt from this latest episode.
Grimoire Assassins' house starts out surprising, and the danger only increases from there.
What Corrupted Magic is about:
Grimoire Society of Dark Acts's hard-won defeat of the brutal Harpe brothers should have been a relief… But through a forced double blood-binding, Gertrude disappears right in front of their eyes. The Ruin Rats, a vicious magical street gang, is out for Dark Acts's blood. Knox calls on the deadly gang from his past for help, but is the physical cost too high to pay? As if that's not enough, a new corrupt form of magic is throwing the entire magical universe off balance.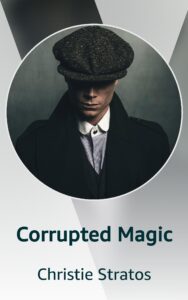 Episode 28: Duplicate Deception
HUMPHREY
Carmichael knelt in front of the back door, one knee straight up and the other kept just above the grass. Even at a time like this he was thinking of keeping his suit neat. It had to be in his blood.
"Kcolnu dna stnemtnahcne evomer," he whispered.
The doorknob glowed red and vibrated.
"Red…" Carmichael whispered.
"It couldn't be… The Ruin Rats?" Humphrey asked.
"Corrupted magic," Finnegan said softly, almost on top of Humphrey's words. "We're in far deeper than we thought if the two groups are working together."
"And Miss Oakley is in greater danger than first assumed," Nigel said.
Anne paced nervously, her eyes roaming the back of the house.
Morton kept his back to them, watching for any threats, his twin hook swords ready to cut them down.
Carmichael's lips puckered. "I think the door is only absorbing my magic."
Finnegan knelt next to him with no care for whether his knees became dirtied. Holding his shillelagh in both hands across his lap, he peered at the lock, frowning as if trying to understand it.
"It can't be unbeatable," Finnegan said. "Everything has a weakness."
Enjoyed this excerpt? Please join my Patreon to continue the story—it's pay-what-you-like, and Patreon gets all episodes first before any other platform, plus exclusive details no one else will ever know about! 
You can also head over to Amazon to read and like this episode. While you're there, hit +Follow on Corrupted Magic so you're always notified when there's a new episode: https://www.amazon.com/dp/B0B7GGRRQ7/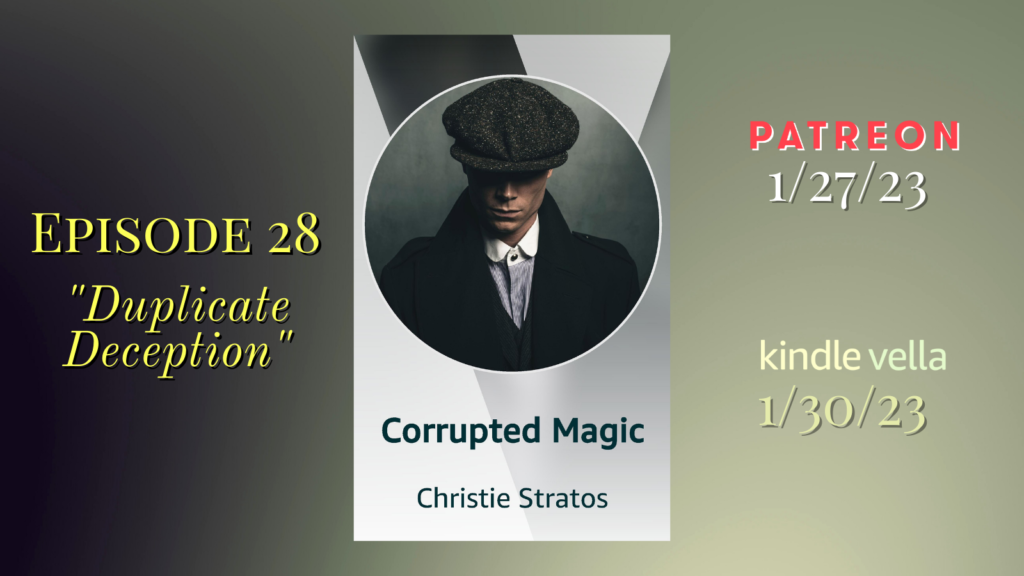 © Christie Stratos 2023