Corrupted Magic is the second book in the Grimoire Society of Dark Acts series. Episode 33 is up on my Patreon—it's pay-what-you-like—and it'll go up three days later on Kindle Vella. Here's an excerpt from this latest episode.
Nigel's condition worsens, and Grimoire Assassins's magic book has been irrevocably altered.
In my Patreon post, you'll get exclusive content, including the real handwriting that inspired Grimoire Assassins's magic book's handwriting.
What Corrupted Magic is about:
Grimoire Society of Dark Acts's hard-won defeat of the brutal Harpe brothers should have been a relief… But through a forced double blood-binding, Gertrude disappears right in front of their eyes. The Ruin Rats, a vicious magical street gang, is out for Dark Acts's blood. Knox calls on the deadly gang from his past for help, but is the physical cost too high to pay? As if that's not enough, a new corrupt form of magic is throwing the entire magical universe off balance.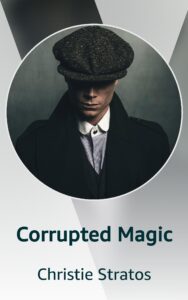 Episode 33: The Power of Two
ANNE
Anne collapsed on the wooden floor next to a still unconscious Nigel. Breathing hard, she lay in the darkness for a moment with her eyes closed, her mind temporarily blissfully blank.
Once she'd caught her breath, she slowly dragged her eyes open and focused on what little she could make out of the wooden floorboards. The floor looked like the one in Dark Acts's Grimoire's room. We made it. A sigh of relief escaped her lips. Thank goodness. From what she could tell, her vision had returned to normal. No more seeing things in triplicate.
Anne flexed her fingers, finding them gloriously limber again, all stiffness gone. She felt that her right hand still held Nigel's left hand. Letting the rune stones fall from between their hands and disentangling her fingers from his, she pushed herself up on her elbow and reached into her pocket to pull out her lace handkerchief, already damp with sweat. She blotted her face anyway.
The Grimoire, she suddenly realized. Did I buggy it in time? Did it come with us? I hope I didn't take too long. If it's still at Grimoire Assassins's…
Her efforts—and her pain—would all have been for naught, and Anne would positively scream. There was no way she could reenter that room in Grimoire Assassins's house and attempt to take the book.
Enjoyed this excerpt? Please join my Patreon to continue the story—it's pay-what-you-like, and Patreon gets all episodes first before any other platform, plus exclusive details no one else will ever know about! 
You can also head over to Amazon to read and like this episode. While you're there, hit +Follow on Corrupted Magic so you're always notified when there's a new episode: https://www.amazon.com/dp/B0B7GGRRQ7/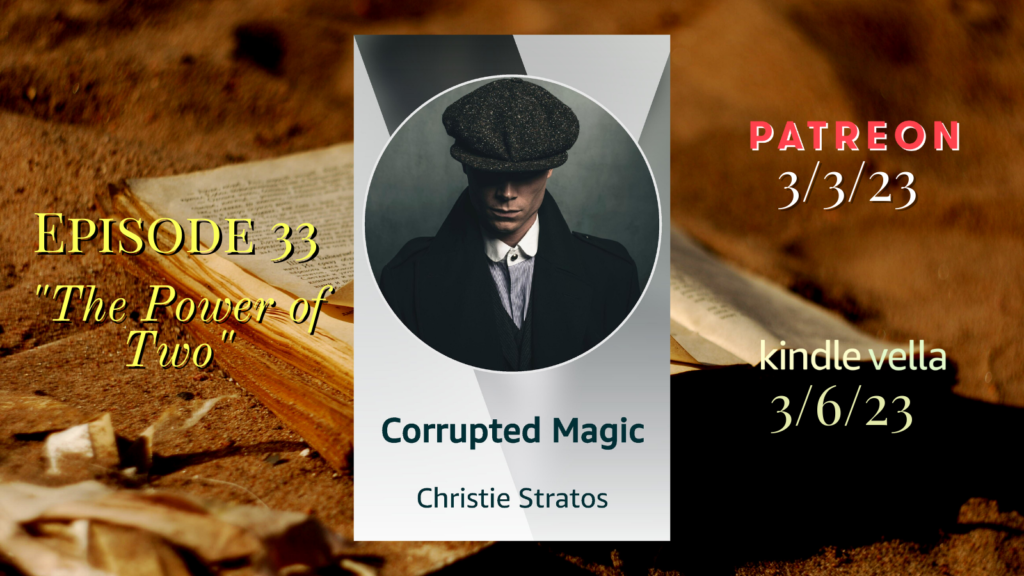 © Christie Stratos 2023