It's time for Amie Winters' monthly Throwback Thursday for writers! If you've got a writing throwback, post it with this hashtag so we can all read your story. Here's mine.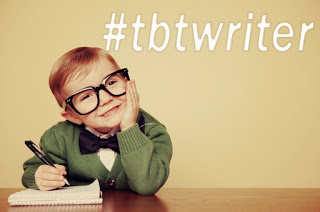 ~~~
When I was flipping through a notebook I've had since around 7th or 8th grade, I noticed the enormous difference between my handwriting then and now. Look at it then: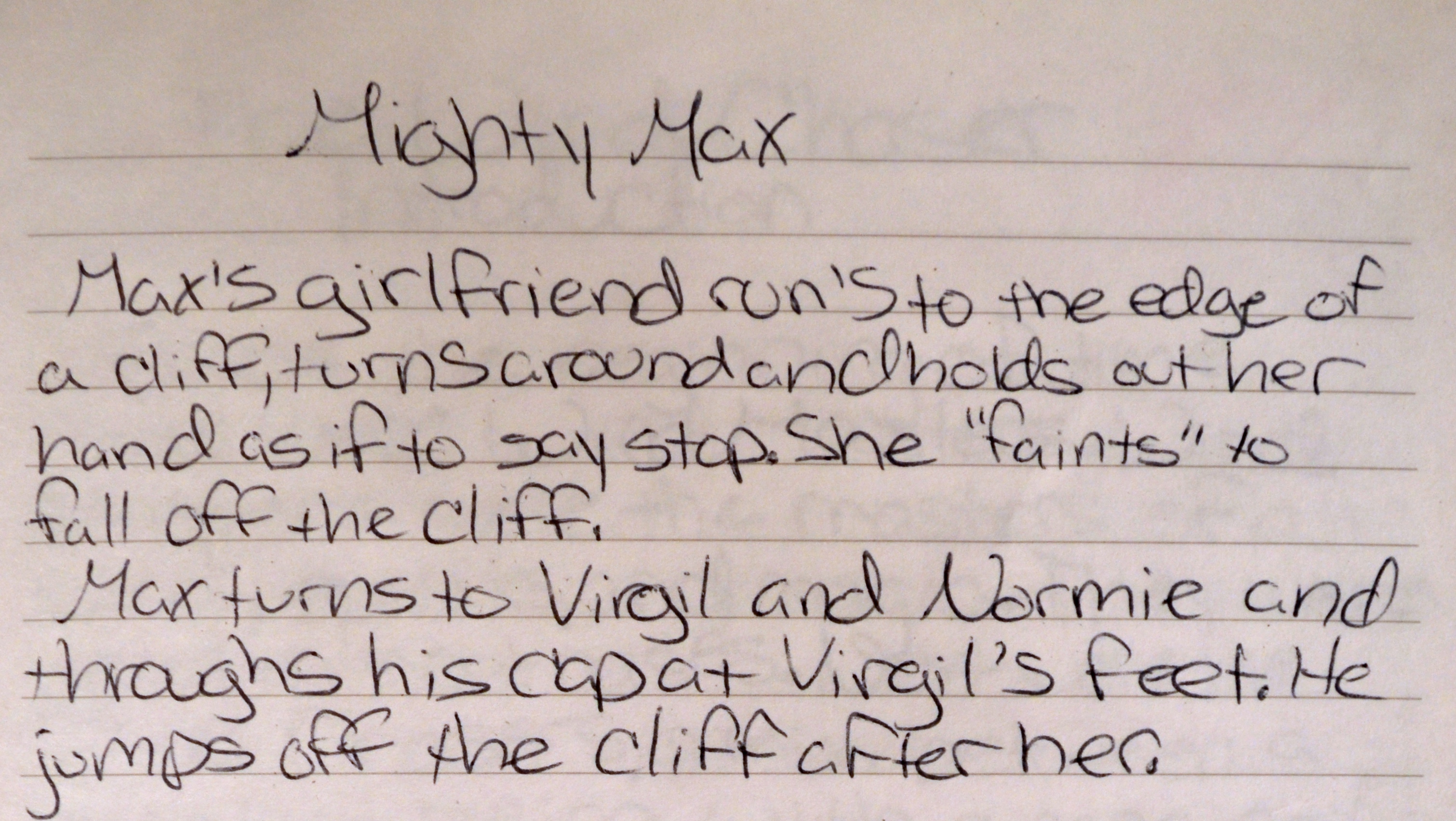 That first line typo though!
It always took effort for me to handwrite even halfway decently, and this was the result of trying hard: g's that don't look like j's, actual m's (now they all look like n's), and no script intermingled. I remember when I was in elementary school, I would stretch all my letters really far out because I didn't know how else to make them look neat. They were always too close together or too sloppy (and this was when I was really putting effort in), or I tried to make some letters original to me, and teachers didn't seem to like that. I can still hear what they would say: "The o in Normie isn't closed. That's not an o." "The u in the first line looks too much like an o." "Everything is too close together, you need actual space between words, especially in the first paragraph." I always felt like I couldn't get it right. In retrospect, I have to say that teachers shouldn't have been so constantly and consistently harsh about it – it just made me feel very negatively about printing. My script was no good either, so apparently handwriting was just a bad idea for me, according to them. Ridiculous!
In high school, I mostly stopped caring, and now – well, let's just say I write at a fast pace, but a few people have told me I write like a doctor. This page is from a few years ago, before I completely and utterly let go and stopped caring altogether what it looked like – that finally happened last year. (It was actually holding me back from writing fast enough, constantly trying to make letters and words more readable – they're only for my eyes anyway!)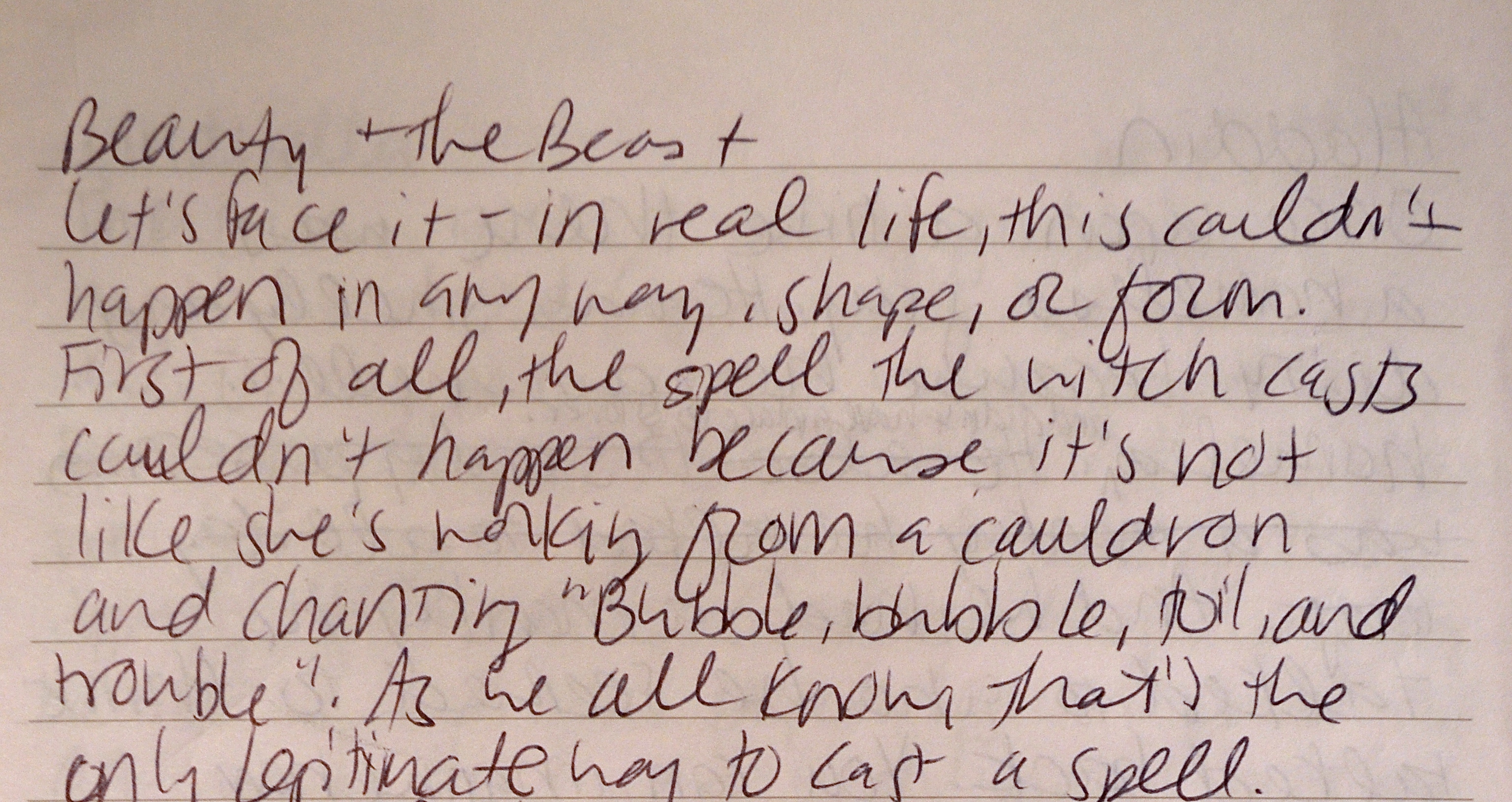 (Side note – I love Beauty and the Beast. This was an experiment.)
Nowadays, some letters look like other letters, some don't look like letters at all, and my letters and words rarely come out the same way twice. I wonder how a handwriting expert would analyze my handwriting…
Here's a 7th or 8th grade selfie before selfies were cool (so hipster).


Thanks for joining me on this month's #tbtwriter adventure, and be sure to check the hashtag on Twitter for more posts!