SciFi/Fantasy author L.M. Spilsbury joins Richard H. Stephens and me on Tuesday, November 2, 2021 on Lurking for Legends! Her first book, Immunity Cage: A Dystopian Science Fiction Novel about Genetically Engineered Humans, was released September 28, 2021, and it's just the first in the Modified Humans series. I can't wait to find out how Louise's background in chemistry has contributed to this book and why she chose this subject!
We'll be live on Facebook at 8 p.m. ET on Tuesday, November 2. Click here to watch!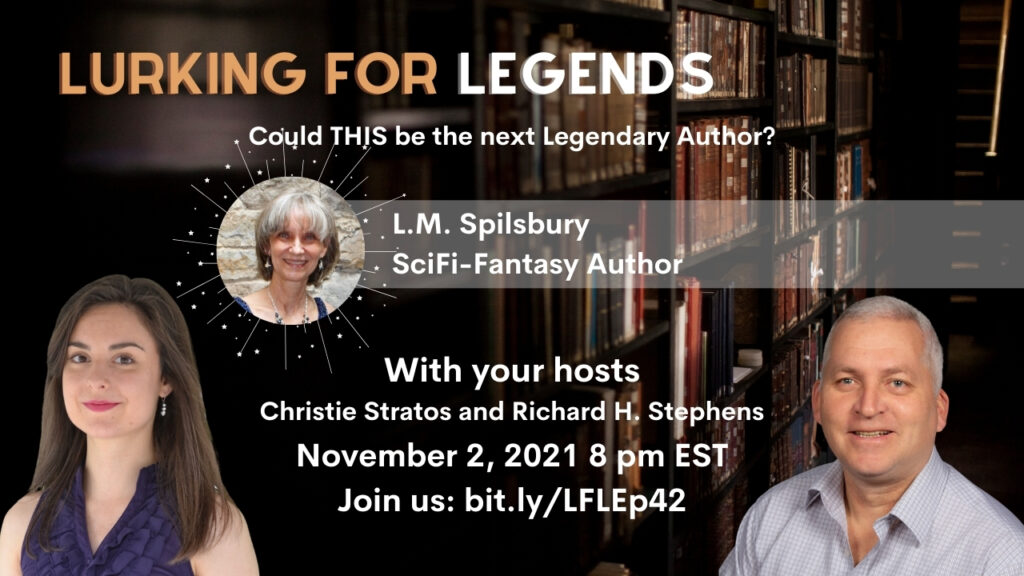 Louise's book
Early 22nd century. A hundred years of pandemics, wars, and dwindling human populations.
About Louise
Author L.M. Spilsbury talks to her dogs, rides a retired racehorse named Larry, and loves long conversations while holding hands with her partner the Scuba Diver. They live on a small rural property near Toronto, Canada which they share with an assortment of wild critters, including several cheeky squirrels that keep trying to nest under the hoods of their cars. For most of her life she spent her daylight hours in a chemistry lab, supervising the analysis of agricultural products in support of food safety in her home province. After hours, she focused on her passions, the three 'r's' – reading, riding and (w)riting. Now she's finally living her dream: becoming a real live SciFi-Fantasy author.