Our latest interview on Lurking for Legends is with an author who combines horse racing and mystery for award-winning books!
Watch the replay here.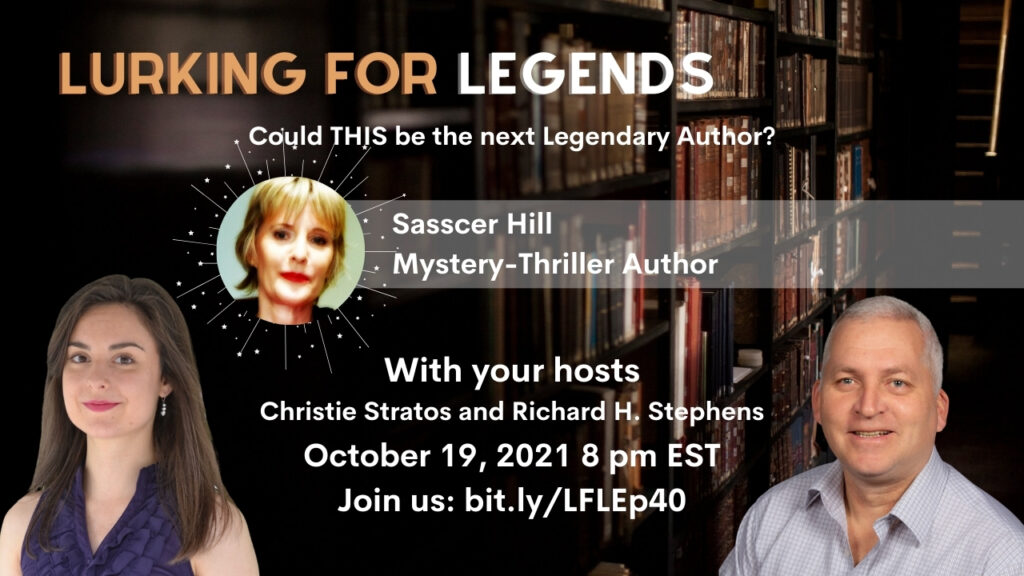 Author Sasscer Hill was involved in horse racing as an amateur jockey and racehorse breeder for most of her life. Her mystery-thrillers portray the world of horse racing, and the skullduggery that big money and gambling so often attract. Her novels have won the Dr. Tony Ryan Best in Racing Literature Award (Flamingo Road) and the Carrie McCray Award (The Dark Side of Town). Her Nikki Latrelle mysteries have also received multiple award nominations for Agatha, Macavity, Claymore, and an additional Dr. Tony Ryan Award.
Her newest novel, Shooting Star, July, 2021, is the fifth in the award-winning Nikki Latrelle Horse Racing Mystery Series. Nikki is charged with protecting the racehorses used in a movie filmed at Santa Anita Racecourse.
Sasscer lives in Aiken, South Carolina horse country, with her husband, a dog, and a cat.
Read Sasscer's Books
Connect with the Author