First of all, happy Monday! I hope your weekend top notch.
I saw this image and it really struck a chord with me.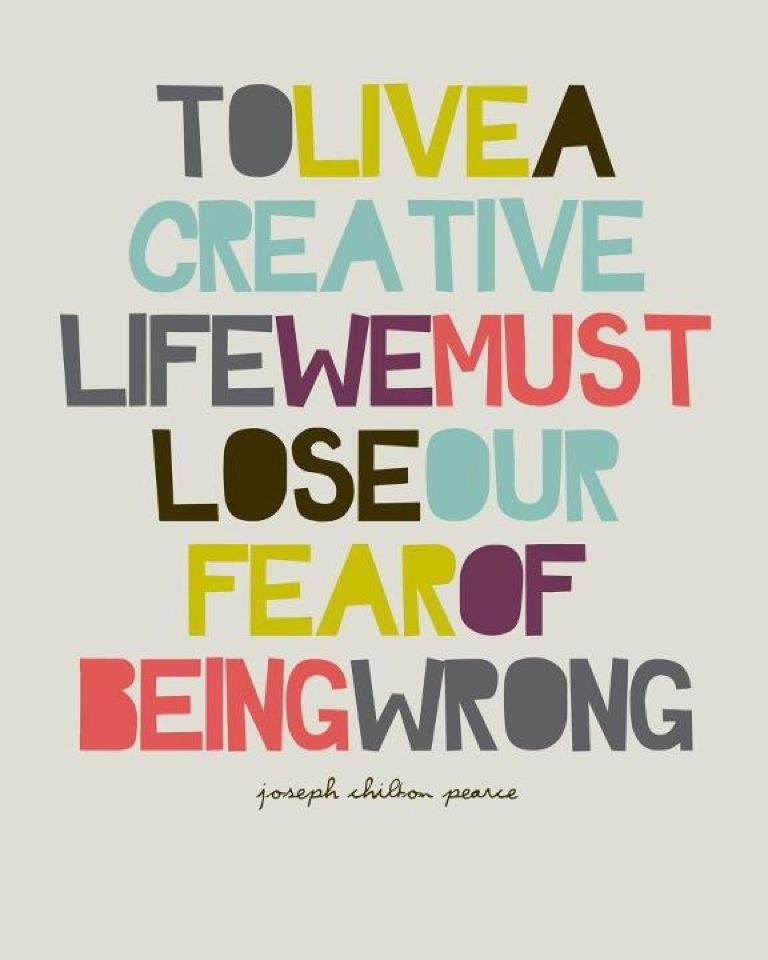 This couldn't be more true! I used to be very afraid of making a mistake while I was writing, which used to stop me and actually put a stop to my creativity for a while. What happened? I felt miserable with all my pent up ideas and creative energy. I had no way to express it that I wasn't afraid of making a mistake doing. I talk about my feelings of fear and anxiety here in my very first YouTube video from 2014:

I couldn't live like that any longer. I knew things needed to change, and they needed to change ASAP. I had to force myself, and while that seems simple, it took more doing than I had hoped. First I had to not be afraid of writing the "wrong" thing down in my notebook. The only way I could do that was to write everything, which fed both sides of myself. For my creative side, I wrote everything down every time I thought of something, whether I was sure of it or not. For my fearful side, I wrote multiple synonyms when I wasn't sure what word to use so I could cover all my uncertainties, and I wrote titles for pages where I felt afraid of starting the page "wrong". That's a tricky way of not having a blank page. For both sides, I broke the lines of the page, writing in all directions, so that my creativity could flow freely and to drive home the point that there is no wrong when it comes to creativity. So you spent time writing a book you hate. You got it out of your system and now you're moving on to something new. Maybe the book went in a direction you can't get it back from. Find where that started happening and reinvent, now knowing where you don't want to go with it.
Since NaNoWriMo 2014, I continue to learn how to better keep my critical side quiet – that is, until the editing stage. You should too. Don't let anything limit you.