It's Universal Letter Writing Week, which is perfect for a Victorian historical author like me! Of course letters were the mode of communication back then. But instead of talking about the art of letter writing, which is very tempting, I want to share with you the method of delivery. Did you know that some areas didn't deliver letters directly to people's homes, and instead they needed to collect their mail at the post office? So what would happen if they didn't collect their mail when they were expected to?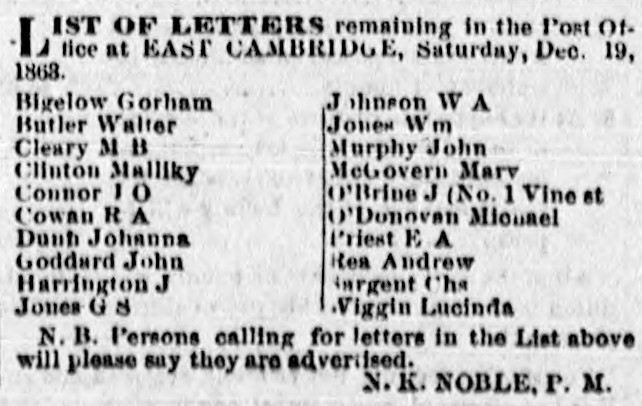 In doing massive amounts of research for my upcoming third book in the Dark Victoriana Collection, I found that newspapers used to list the people who needed to collect their letters. Some did them like the above list, with men and women mixed together, while others separated "ladies" from "gentlemen."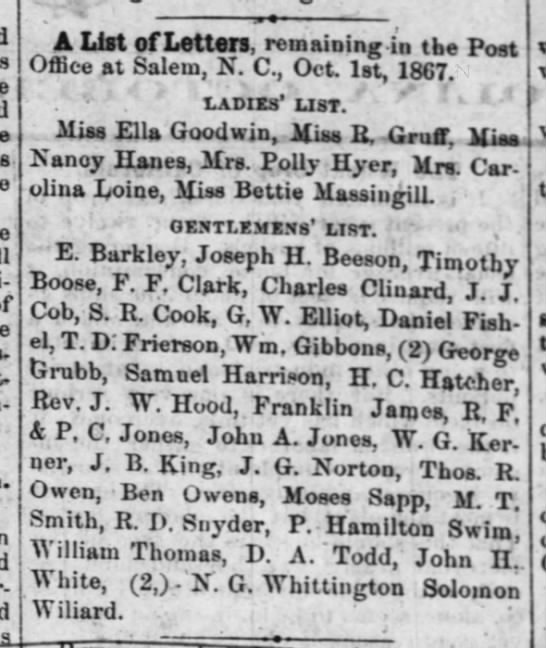 So it's almost like having a P.O. Box, only your box is the whole post office. I like how each newspaper I looked at formatted their list differently; I expected all of them to be the same, but they each did their own thing.
Believe it or not, discovering this historical fact is a huge breakthrough for book three of the Dark Victoriana Collection. I was struggling with a plot point centered around my detective character, Timothy, discovering letters to a certain character, and this has solved it! Woohoo! So watch out for this historical tidbit in book three.
In case you missed it…
Last night was the premiere of Richard H. Stephens' and my new interactive videocast LURKING FOR LEGENDS! Our guest for the night was B.J. Fournier, paranormal romance and epic fantasy author—and yes, both of those genres are mixed into each book in his Immortal Magic series. We had a great chat with him about writing romance as a male, writing romance for teens, great advice for getting seen more on Facebook, his upcoming podcast Bookology, and lots more.
Watch the replay here:
And check out his books on Amazon here:
The following are Amazon affiliate links—thank you for supporting both B.J. and me!
Next time we'll have romcom author Allison Jones, whose book Her Turn is coming out January 21, two days after our interview! Join us live on my Facebook page (hit Get Reminder on this post!) to ask questions in the chat and just hang out with us!
Here's Allison's upcoming book: